Molyneux confirmed for GDC Lifetime Achievement award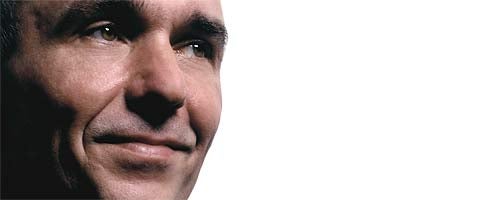 ThinkServices has just confirmed that Lionhead boss Peter Molyneux is to get the Lifetime Achievement award at GDC in March.
He'll pick up his award at the Game Developers Choice Awards on March 2.
Molyneux began life in the industry in 1987 by founding Bullfrog Productions. There, he created popular franchises like Theme Park, Populous and Syndicate. The studio was then taken over by EA in 1995 before Molyneux left two years later in 1997.
He then went on to find Lionhead Studios in the same year. Since then, he's made some of the best known franchises in gaming including Fable and Black & White.
The studio was acquired by Microsoft Game Studios in 2006.
"Peter is a remarkable asset to the games industry, and truly embodies everything that the Lifetime Achievement Award represents," said GDC director, Megan Scavio.
"We're proud to honor someone who has had such a profound impact on the industry, through his boundless enthusiasm and profound talent in creating games about choice and interactivity that the entire world loves to play."
ThinkServices also announced that Double Fine boss Tim Schafer will host the GDCAs for a third time following stints in 2007 and 2009.
GDC takes place between February 28-March 5.