MLG bought out by Activision, shutting up shop - report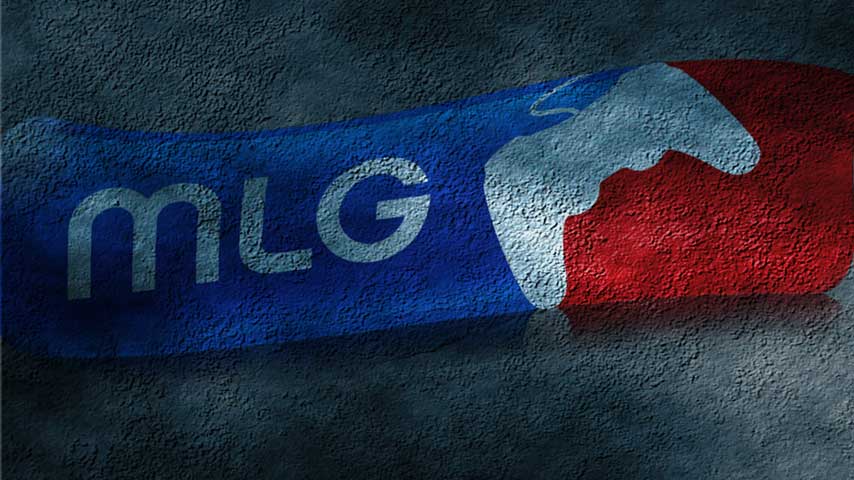 Activision Blizzard's eSports bid gains momentum with a major acquisition.
The eSports world is abuzz with news that premiere North American league Major Sports Gaming may be no more.
According to a report from eSports Observer, which claims to have been in touch with shareholders and obtained documents pertaining to the deal, Activision Blizzard has acquired the majority of MLG's assets for $46 million.
Despite its prominence in the western eSports world, MLG has had a rough time of it recently and has had to seek debt financing to meet its financial obligations. It recently lost the Call of Duty Pro League to rival ESL, and it's also worth noting that MLG co-founder Mike Sepso left the company in October 2015, to join Activision Blizzard's new eSports division.
"It is clear that Activision Blizard is evolving into a media conglomerate rather than a company that simply develops and publishes video games." -- Joost van Dreunen, Superdata Research
This new organisation, which also attracted former ESPN and NFL Network CEO Steve Bornstein, is gathering momentum. Positioned as a third entity alongside Activision and Blizzard (ruining our favourite "twin publisher" descriptor), the division is bolstered by several key competitive franchises from across the ATVI catalogue - Call of Duty, Hearthstone, World of Warcraft, Heroes of the Storm and StarCraft.
Joost van Dreunen of digital games market analyst firm Superdata said the acquisition is part of a broader trend of publishers with major online audiences seeking to diversify efforts across media channels.
"Activision is on a path to further vertically integrate its effort behind competitive gaming and bolster its position," he said.
"Following several other acquisitions and announcements from Activision, it is clear that the firm is evolving into a media conglomerate rather than a company that simply develops and publishes video games.
"This is a consistent trend we have also observed elsewhere in the industry, with firms like Electronic Arts, Ubisoft and Take-Two Interactive, as the potential of ad-based revenue has come into focus."
If confirmed, the buy-out marks the second Activision Blizzard eSports league acquisition following on from the IGN Pro League buy-out in 2013.
The acquisition includes Activision's assumption of some of MLG's whopping debts, and is believed to have proved less than lucrative for MLG's shareholders. It has also resulted in the replacement of co-founder and CEO Sundance DiGiovanni with Greg Chrisholm, formerly the organisation's chief financial officer.
The biggest question we have regarding the acquisition is what will happen to the competitive scene surrounding non-Activision Blizzard titles previously reliant on MLG for North American tournament support.
Neither Activision nor MLG have offered comment on the rumour, likely due to the holiday break, but we can probably expect an update within the next few days.