MLB The Show 20 Review: A Baseball Fan's Balm for a Painful Spring
Opening Day may have been delayed, but The Show must go on.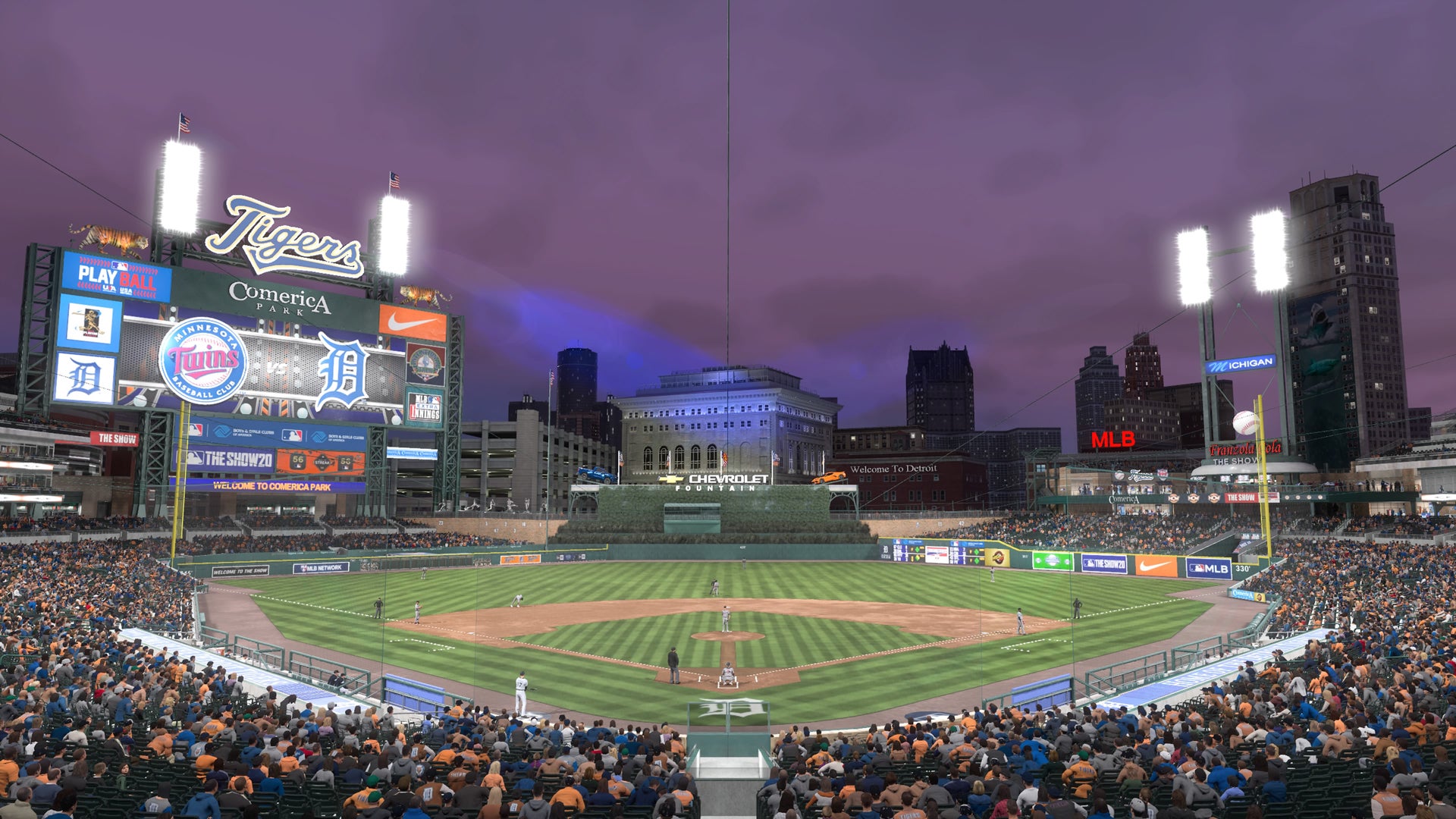 This article first appeared on USgamer, a partner publication of VG247. Some content, such as this article, has been migrated to VG247 for posterity after USgamer's closure - but it has not been edited or further vetted by the VG247 team.
The best Minnesota Twins home openers were always the ones in early April, when the bitter cold of winter would finally break, and the smell of Dome Dogs would waft through the air as you enjoyed the afternoon sun for the first time in months. I had planned to head back home in a couple weeks to watch the Bomba Squad open the season—my first home opener in years. Instead, Target Field will be empty in April, and maybe in May and June as well. That goes for every other park around the league. It'll be a bitter spring for baseball fans, and for sports fans in general.
It's made playing MLB The Show 20 a surreal experience. When I see the virtual crowds in Yankee Stadium and San Francisco's Oracle Park, I feel like I've entered another reality—one where the wheels haven't come off the world and I'm not "sheltering in place" for the next three weeks. It's a taste of normality that I've sorely missed of late.
It feels like a dream now when Miguel Sano strides up to the plate in Rickey Henderson Field, with the distant murmur of the crowd in the background and the one vendor hawking concessions in the stands. When I get a "Perfect/Perfect" hit—a new skill-based mechanic designed to reward good hitting—and the ball sails into the crowd, Sano rounds the bases and pumps his fist joyfully. I was looking forward to seeing that a lot this season. Instead, MLB The Show 20 is an echo of what might have been.
It helps that MLB The Show 20 is a legitimately great sports sim, which isn't something I've been able to say about most of the competition of late. Last year I gave it a perfect score thanks to clever additions like March to October—a single season mode that peppers you with a variety of dynamically-generated challenges. There's much to love about MLB The Show. It does a terrific job of capturing the feel of gameday; it provides a huge number of ways to play, and its modes are thoughtfully designed. It feels like a genuine tribute to the sport rather than an annual cash grab (though I'm sure Diamond Dynasty—MLB the Show's card-collecting mode—makes Sony San Diego plenty of money).
With the prospect of no real baseball until at least May, I've found myself digging deeper into MLB The Show than in past years. I've put real time into Diamond Dynasty, particularly the new Showdown mode, in which you draft a team to take on escalating solo challenges culminating in a battle with an elite pitcher. I've seen complaints that Showdown is too time-consuming and too hard, which is fair—it kind of sucks churning through challenges only to fail in the very hard boss battle at the end—but I really like it. It puts the somewhat stale draft concept in a new light, and even if you ultimately fail, you will collect some solid rewards along the way.
Showdown reflects all the ways Sony San Diego consistently thinks outside the box when it designs its modes. Where other sports games are mostly about refinement or just copying what the competition is doing, MLB The Show is constantly putting out smart and interesting features. I would go as far as to say that Sony San Diego is the most forward-thinking studio in sports games right now.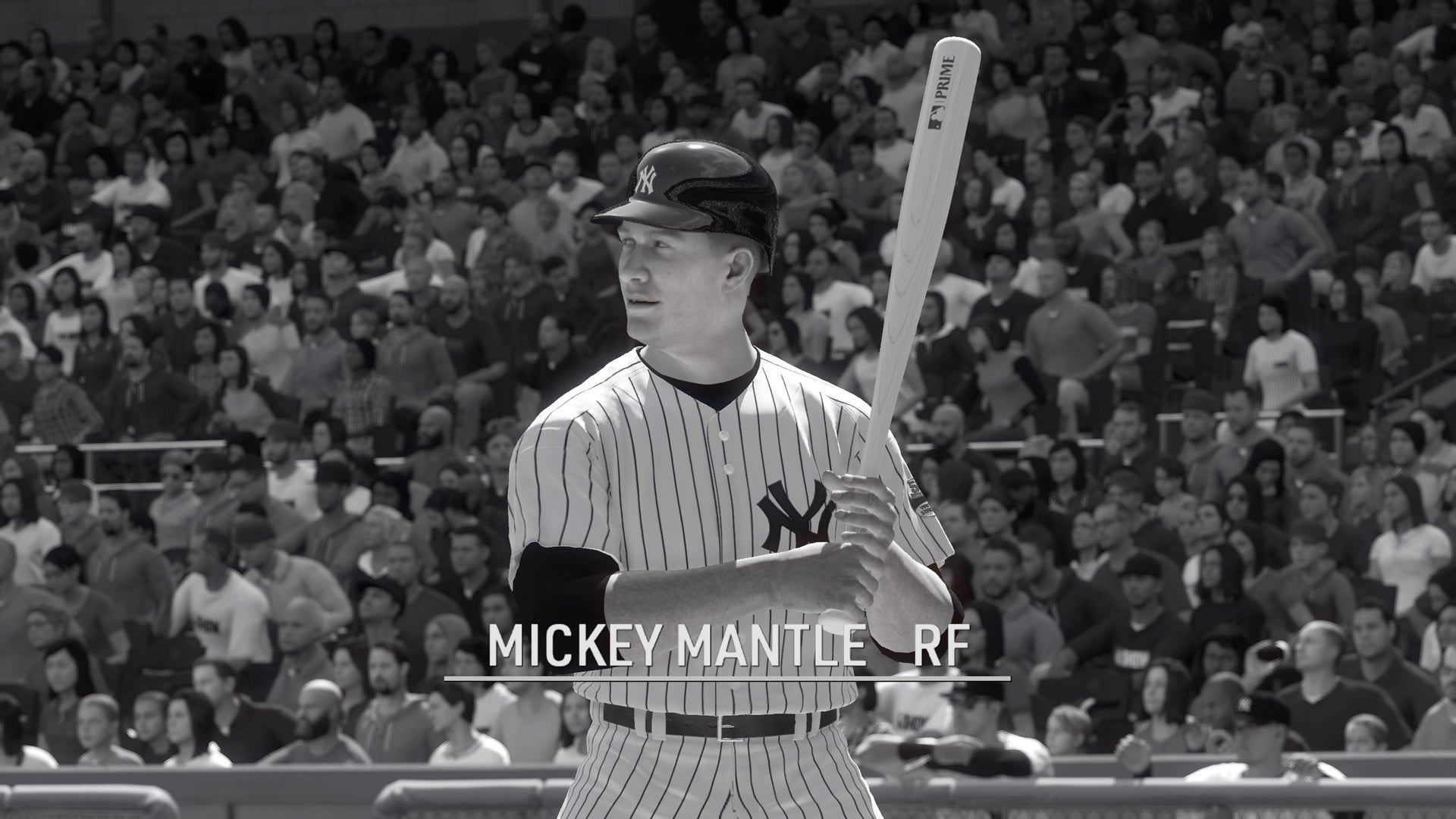 Here's another example. Most sports sims treat their card-collecting mode as a separate entity wholly disconnected from the rest of the game. Franchise mode players play franchise mode, and Ultimate Team players play Ultimate Team. There's very little crossover. Yet in MLB The Show 20, everything is connected. Just playing the game—whether in Road to the Show, franchise mode, or Diamond Dynasty—will earn you power-ups, new cards, and other unlockables. I have no idea why other sports games haven't stolen this concept, because it seems totally natural in this connected era. Sports games shouldn't be a separate, siloed off series of disparate modes—they should be one interconnected experience. MLB The Show 20 is one of the only sims to really understand this concept.
Compared to other sports games, I spend a lot more time hopping between modes in MLB The Show. In FIFA, I stick almost exclusively to FUT; in NHL, I prefer franchise mode; in NBA 2K, I only play MyCareer. In MLB The Show, I'll roleplay as a prospect in Road to the Show; sim a week in franchise mode, then take on some challenges in Diamond Dynasty. It helps keep the overall experience fresh and interesting as I see baseball at every level: as a fan reliving the days of Mickey Mantle, as a minor league player on a bus to their next game, as a manager in the dugout filling out their lineup card. This is what I mean when I say that MLB The Show 20 is a tribute to the sport.
On top of its traditional strengths, MLB The Show 20 includes a decent number of other additions for returning players. Online leagues are back, and they even let you play with your Diamond Dynasty squad, which is yet one more example of smart thinking by Sony San Diego. Alas, it's overshadowed by the lack of a fantasy draft feature, which is a curious omission. I personally prefer to play with the "real" teams, but I'm sure there are plenty of sadsack Tigers fans out there who would rather be able to stack their squad with Gerrit Cole, Cody Bellinger, and Mike Trout. Hey, I get it. The Twins weren't exactly fun to play with when they were trotting out Phil Hughes and Oswaldo Arcia on a daily basis.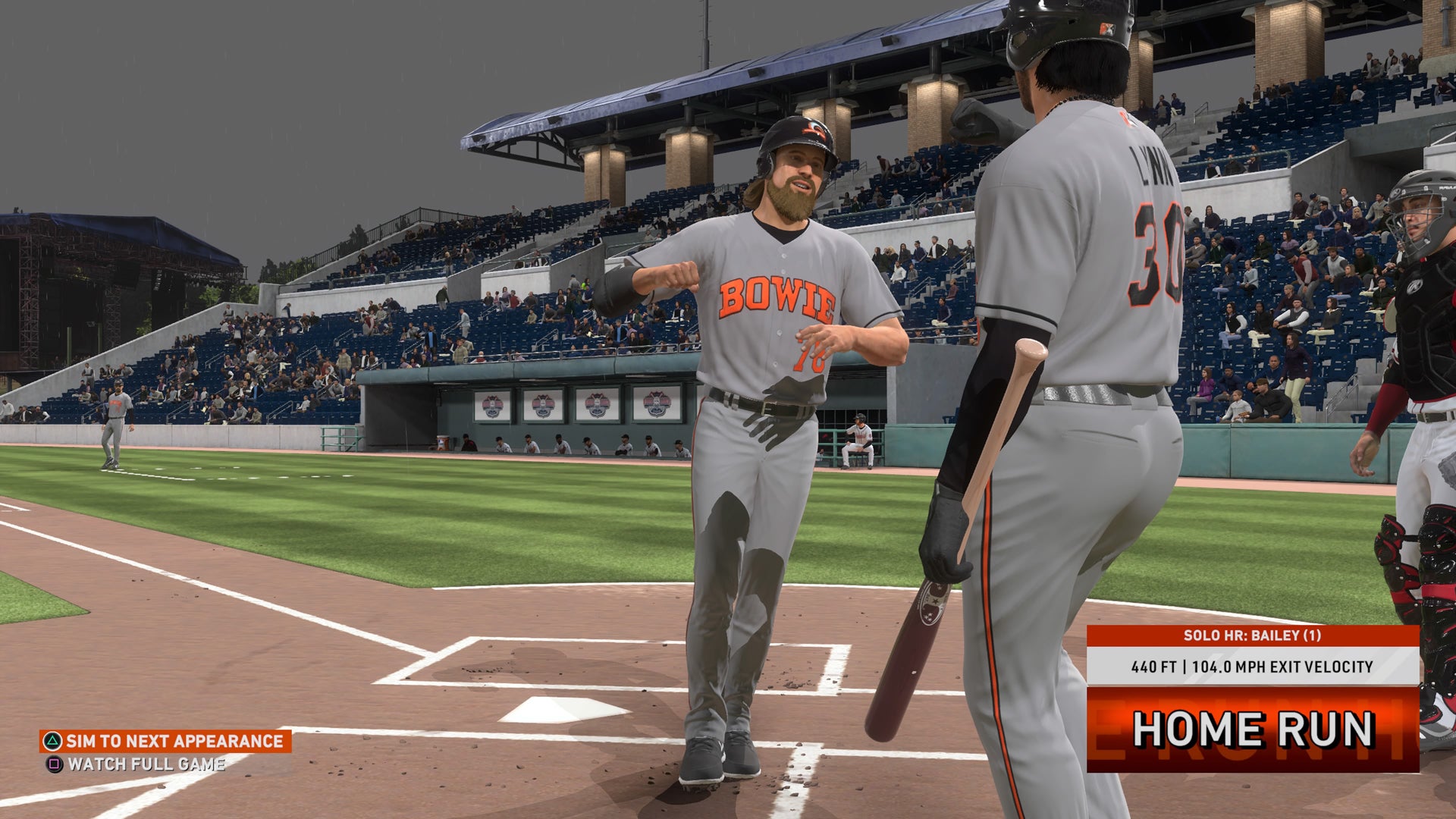 Road to the Show has "bros" now, which should launch a million "just bros being pals" jokes about Aaron Judge and Giancarlo Stanton. The concept is simple: completing plays with other members of your team will boost their friendship with you, culminating in the mythical "bro" status, which grants you certain stat boosts. If you get traded, it's meant to hurt more, as your boosts will be reset. I actually find Road to the Show kind of frustrating—consistently flying out as a 63 overall first baseman is infuriating—but I like the idea behind it all. It does a lot to create the fantasy of being on an actual baseball team, which is something Sony San Diego has been building up bit by bit over the past several entries.
With the possible exception of the return of online leagues, which were sorely missed, most of these additions feel iterative rather than revelatory. Hitting remains an imprecise art even with Perfect/Perfect and other quality-of-life additions; the player models look noticeably dated, and franchise mode has been mostly neglected (though the ability to use custom teams now is neat). Last year's version was where it felt like Sony San Diego left it all on the field. MLB The Show 20 feels like more of a tip of the cap before heading into the next generation of consoles.
You should still get it, though. It's about the only baseball you're going to be able to enjoy for a good long while. It's not going to fully replace all those lost afternoons of having the Twins on my second computer screen while working. It won't temper the disappointment of missing out on opening day in Minnesota. But MLB The Show 20 has been a balm for this sports fan's soul.
As they say at Target Field, it's a beautiful day for baseball, even if it's played on virtual grass in front of a digital crowd. I'll take what I can get.
ConclusionMLB The Show 20 isn't a complete replacement for all those lost afternoons at the ballpark, but it's nevertheless a balm for the baseball fan's soul in these trying times. While this year's version largely rests on the excellence of last year's version, it still brings with it plenty of strong additions, including the return of online leagues. As a tip of the cap to conclude the PlayStation 4 generation, it comes highly recommended.