Minecraft's new Marketplace lets you buy user-created content with in-game currency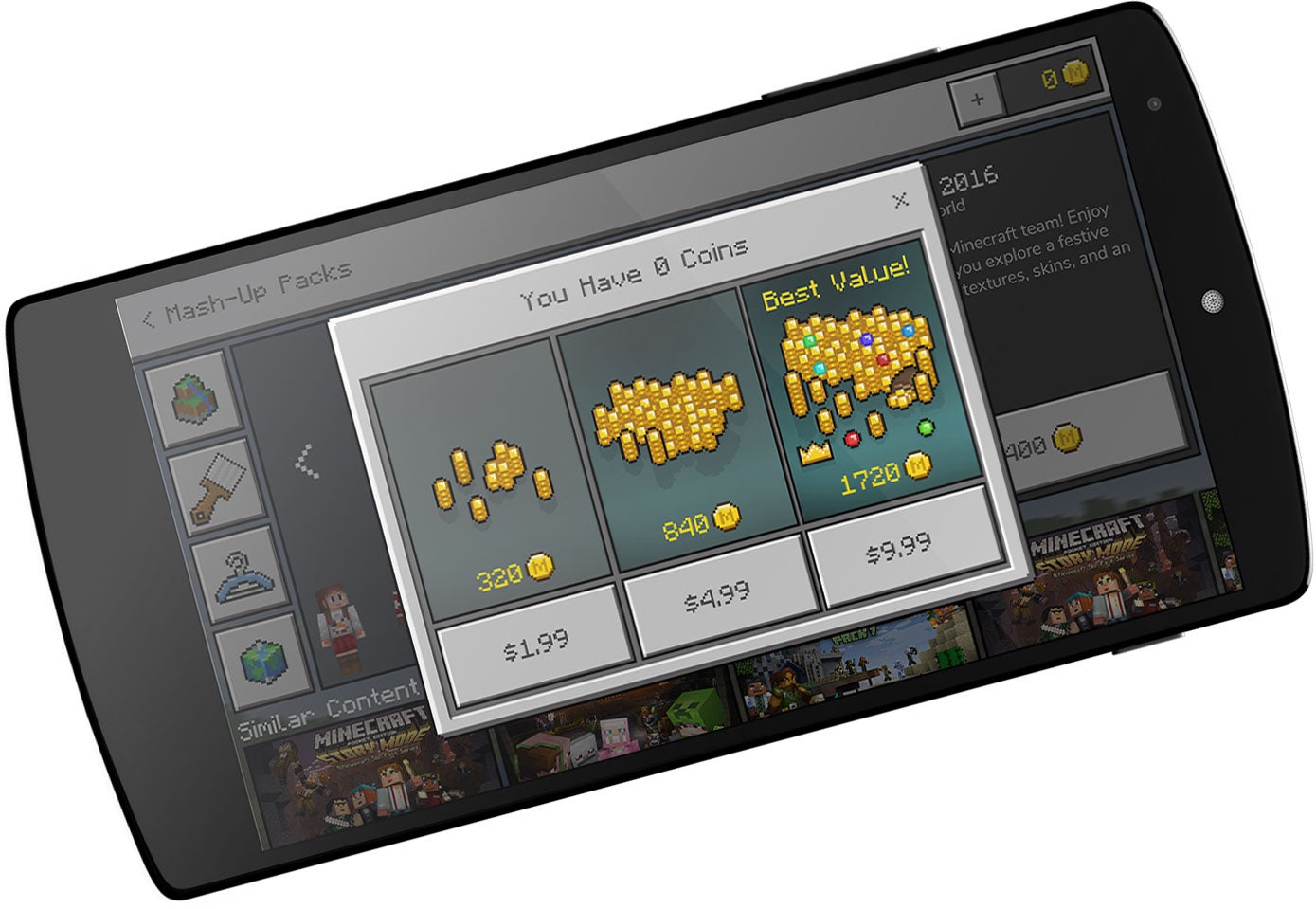 Buy Minecraft Coins to spend in the new store.
Minecraft's Discovery update 1.1 for Windows 10 and Pocket Edition is coming this spring, and new content isn't the only thing it brings with it.
Discovery update 1.1 heralds the arrival of in-app purchases.
You'll soon be able to buy Minecraft Coins to spend in the new Marketplace that's home to a plethora of approved user-created content, like skins, maps, and the like.
$1.99 will get you 300 coins, $4.99 will get you 840, and $9.99 will get you 1720. 30% of each purchase goes to the store, while content creators receive over 50%.
If you're interested in getting your creations into the store, you can apply for the program here - as long as you're a registered business.
You'll need an Xbox Live account before you start splurging on coins. They'll be transferred to your virtual wallet to spend in the Pocket Edition of the game and those on Windows 10 devices.
The benefit of the Marketplace is that partners can share their content and get paid for their efforts, without the need for a full game update every time something new is added. They also get to decide on the price of their content using the standard in-game currency.
What are your thoughts on the addition of a store? Is it a boon to content creators or another headache for parents? Chime in below.