Minecraft "violence" under investigation by Turkey's family and social policies minister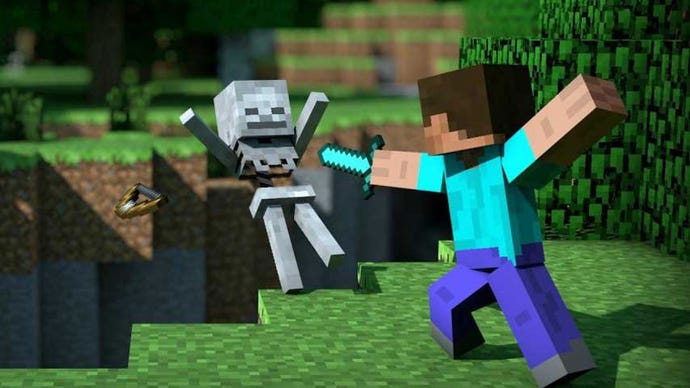 Turkey's family and social policies minister, Aysenur Islam, has ordered an investigation into whether Minecraft is too violent for children to be playing.
According to the Haberturk website, per the BBC, Islam is worried the game promotes aggression, after his wife was told by a journalist that players get points for killing other players, both men and women, and asked what the ministry planned to do regarding the game.
Kaan Gezer, a journalist at Turkish gaming magazine LeaderGamer, said situations such as this "cause the video game industry in Turkey to stall, or even deteriorate."
The site's editor provided some color on quotes from psychologists obtained by the Haberturk website regarding the investigation into Minecraft.
Child and Adolescent Psychiatrist Professor Dr. Emine Sword Zinner told Haberturk that games such as Minecraft are mainly looked upon as a "survival game like Survivor (reality TV series)," as the player creates their own world in which they try to survive.
"We can not see a thing wrong here," he said, however, two other psychologists have opposite opinions.
Clinical Psychologist Alanur Ozalp said "games like Minecraft [have] a negative impact on children."
"[It] not distinguish between the real world and the game world," she said. "When they hit the animal, they think the animals would never suffer. It's not just the animals, [they are more] cruel to their friends."
Koç University Professor Dr. Cigdem Kagitcibasi said he supports the Minecraft investigation as the "type of aggression" in the game is "based on the rules of the game."
"They teach violence and [make it] attractive, reinforcing aggression," he said.
Minecraft is rated aged seven in the majority of Europe, and for ages 10 and up in the United States.
The BBC, citing states that should Minecraft be considered to violent, "the government could seek a nationwide ban."
Thanks, Gökhan Girgin.