Minecraft players have recreated the Shire from The Lord of the Rings saga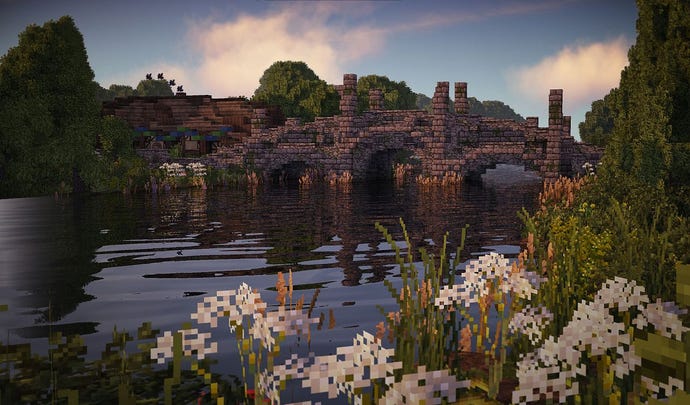 Minecraft players have recreated the Shire from The Lord of the Rings saga, and it is absolutely spectacular.
Posted on Reddit by user Fornad, the team of 25 has worked on the project since November of last year.
According to Fornad, the map is at a 1:58 scale and maintains the "layout and look" of The Shire based on J.R.R. Tolkien's drawing.
If you head over to Imgur, you can see Hobbiton-Bywater, Bilbo's Bag End, Ted Sandyman's Old Mill in Hobbiton, and other villages in the Shire: Greenfields, Sackville, Woodhall, Stock, and Scary.
The farms are also present with the fields "based on a system of four-field crop rotation." Three years out of four the fields are even left to fallow.
You'll get a look at Farmer Maggot's place over in the Marish, Whitwell where Pipin lived, and over 60 farmhouses across the Shire.
Natural areas such as the Brandywine river and Rushock Bog and Green Hill Country are also on display as well as man-made objects such as the Bridge of Stonebows (Brandywine Bridge) and the Great East Road.
It is just fabulous.
Fornad said the team plans to "do all of Middle-earth eventually," because "we are slightly insane."
"We're building the map section by section," he said. "First finishing Bree-land and the Shire, and stuff that's in between like Buckland, the Old Forest and the Barrow Downs.
"After that we will go West to Lindon and the Ered Luin, after that Arnor and the rest of Eriador etc."
Bree has already been completed, he just needs to upload the screenshots. The team plans to head west next, so expect Thorin's Hall and the Grey Havens at some point in the future.
Head over through the Imgur link and drool, like your's truly (the Middle-earth nerd) did.