The Minecraft RTX beta kicks off this week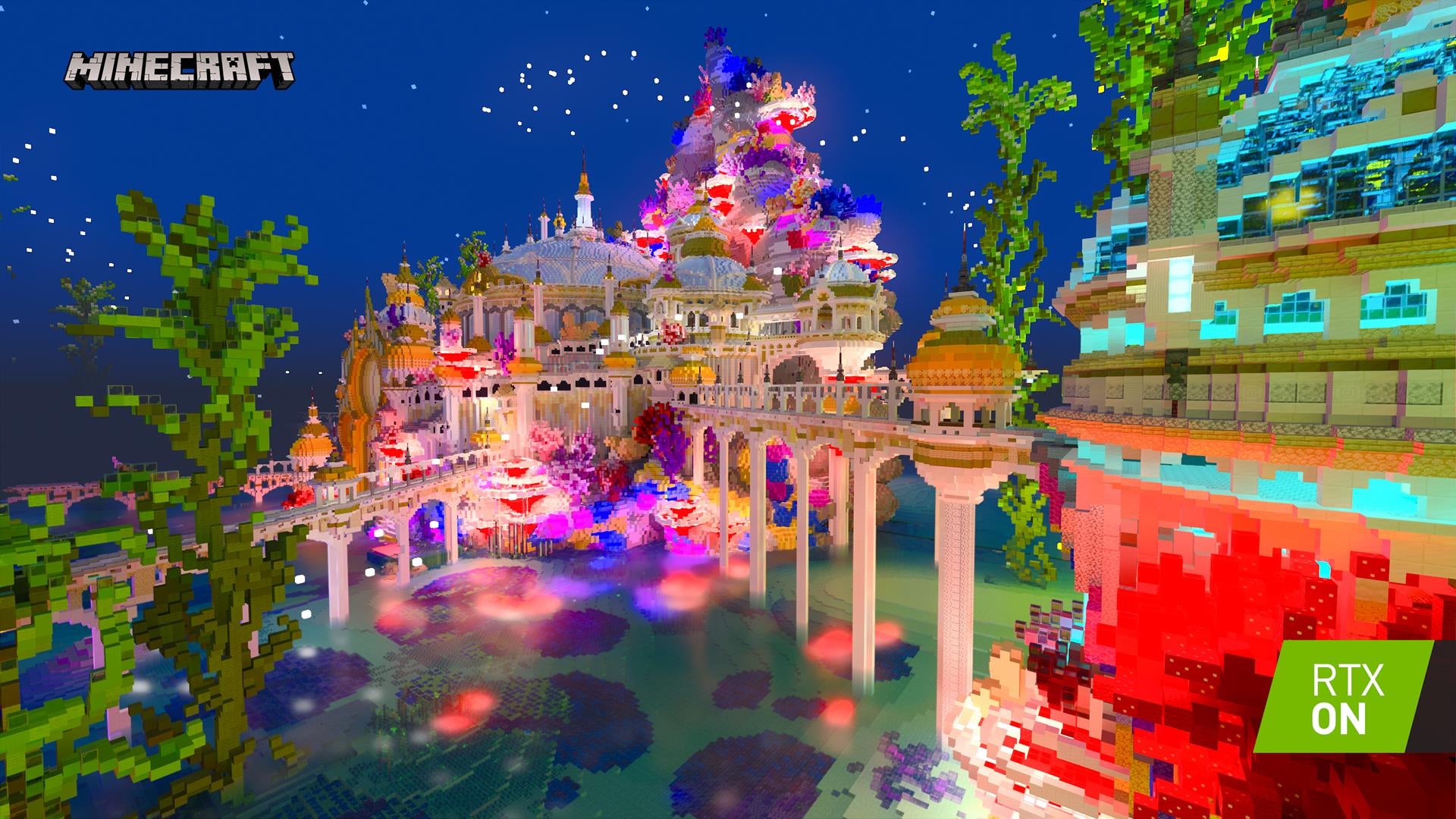 Minecraft players will soon get to experience ray tracing visuals first-hand.
Nvidia and Microsoft have revealed that the Minecraft ray tracing RTX open beta will be available this Thursday at 10am PT, 1pm ET, 6pm UK.
On top of ray tracing support (technically, path tracing) for lighting, shadows and reflections, the beta also supports Nvidia's new DLSS 2.0, which should help with performance. All of this will be available for the Windows 10 (Bedrock) version.
This beta also includes even more impressive features such as physically-based materials and volumetric light and fog, which all make Minecraft look quite different from the way you're used to. Microsoft showed off a little bit of this running on Xbox Series X, but this takes it a step further.
On Thursday alongside the beta launch, you'll also find six new worlds created by modders that will help illustrate how transformative the tech can be. All six will be available for free through the in-game marketplace.
To get started, you'll need to sign up through the Xbox Insider site or the Insider Hub app. You'll also need an RTX 2060 or better, and the latest Geforce drivers.