Minecraft meets No Man's Sky in Boundless on PS4 - we make Simon Miller play it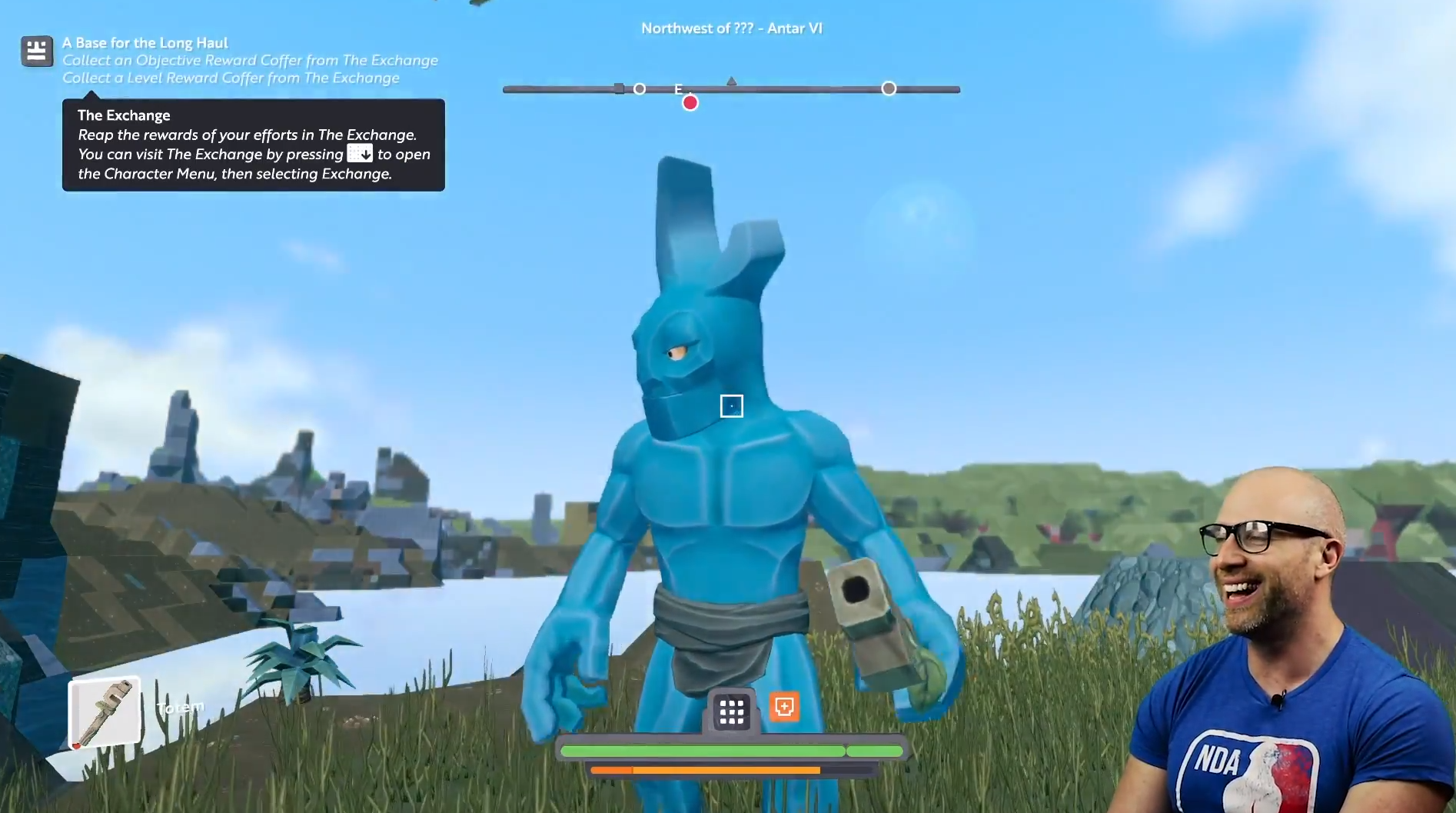 This week, we realised we were never going to get time to play Boundless on PS4 in October of 2018.
That's why we got Simon Miller to play it instead. The guy famously loves games with crafting and convoluted menus, so who better to demo a game about hitting bushes?
Boundless actually looks interesting, if a bit time consuming, in that it goes beyond exploring different biomes and allows you to explore different worlds. You also play as a buff alien, which Miller can clearly relate to.
Here's a look at the game:
If you enjoyed that video, you should consider punting some cash into Miller's Patreon pockets because he's a good egg. He is literally an egg.
And while you're feeling generous, why not give the VG247 video channel a like and a subscribe because we're terrible people and you love it.