Chinese Minecraft player spent a year creating this awesome cyberpunk style city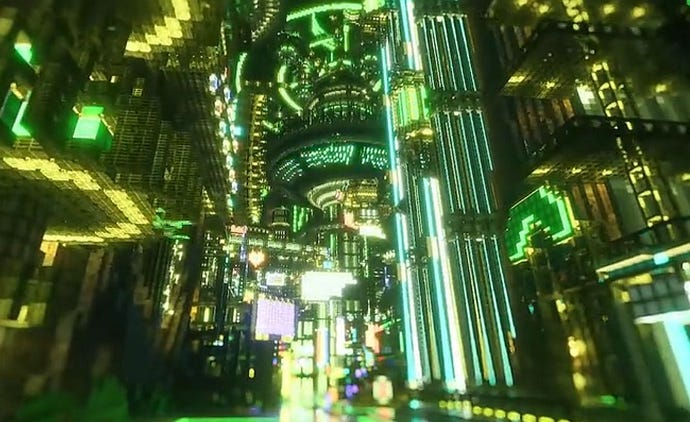 Minecraft players are super creative when it comes to constructing in-game buildings with their pickax. However, this cyberpunk city is probably one of the coolest we've seen in a long, long time.
It took Chinese Minecraft player AZTTER a year to build the city, and the result is beyond impressive. Look at all of those lights! We had a hard time trying to run electric through tunnels in our modded game, and eventually gave up. So, hats off to AZTTER's dedication.
If you skip to the 3:52 mark in the video, you can see it for yourself, although we recommend you watch the entire thing.
Thanks, Josh Ye.