Mike Tyson is stepping into the ring today for a... Tekken 8 panel?
If you wanted a Street Fighter, look elsewhere.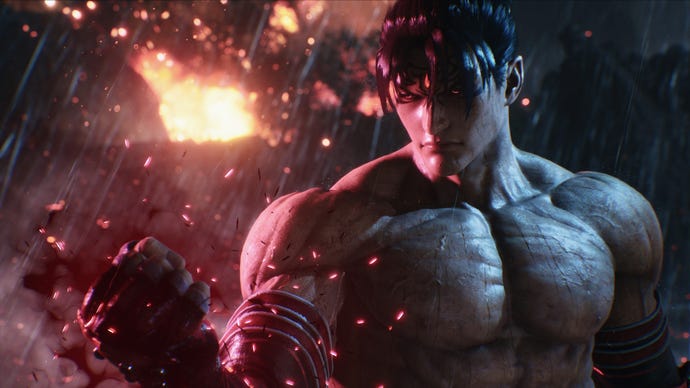 Mike Tyson, legendary boxer and main star in a overlooked but hilarious cartoon show, is stepping into the ring today. For a brawl? Yes, of sorts. He'll be appearing alongside other fighters and Bandai Namco staff for a Tekken 8 panel.
Today at Comic-Con Tekken director Katsuhiro Harada and Tekken producer Michael Murray will be present alongside several physically impressive figures. Mike Tyson is one such guest, as is pro boxer Cris Cyborg and WWE wrestler Xavier Woods.
We have absolutely no clue what's going to be shown off at this panel. But considering the size of Comic-Con, and the level of prestige the guests have, you can only imagine it'll be something big. Tekken 8 only released a trailer for a new character a few days ago, so it's a bit too soon for another new character reveal... right?
Then again, Tekken is no stranger to adding real-world figures to the series. Jeffery Dean Morgan played the role of Neegan from The Walking Dead in Tekken 7, able to beat up the cast with his trusty baseball bat. Back with Tekken Tag Tournament 2, Snoop Dog played a big part in the game's promotion, creating a Tekken song and featuring in the background in his own stage.
So maybe there's a shot? What's perhaps more likely is some sort of promotion from the boxing star. We recently saw Lil Wayne star in Street Fighter 6 launch trailers, so who knows, maybe Mr Tyson will be busting out the mitts for the King of Iron Fist Tournament.
If by any chance Mike Tyson is a playable character in Tekken 8 - I promise you here that not only will he be my main, but I will get good enough with him to win a tournament. You can hold me to that.
What are you expecting from this panel? let us know below!