Mikami confirms Vanquish for winter, is a PS360 title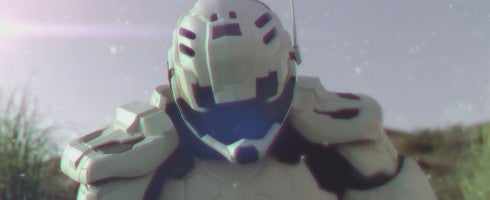 Vanquish director Shinji Mikami has confirmed the new IP from Platinum will release this winter in Japan at least.
Speaking in this week's issue of Famitsu, he also confirmed (via GAF) it'll be appearing on PS3 and 360.
Mikami also said that - contrary to what's been said - the game is actually a third-person shooter, not first, saying you will shoot robots in the game, and not humans.
The game's main plot sees the US taking on Russia in the future, although nothing else was mentioned on the story.
The creator of Resident Evil also said the game it was over 80 percent finished, and a demo was also being planned.
Get scans of Mikami's interview over at AGB.
Vanquish was announced last month from Platinum.