Mighty No. 9 level concept art and development update posted by Comcept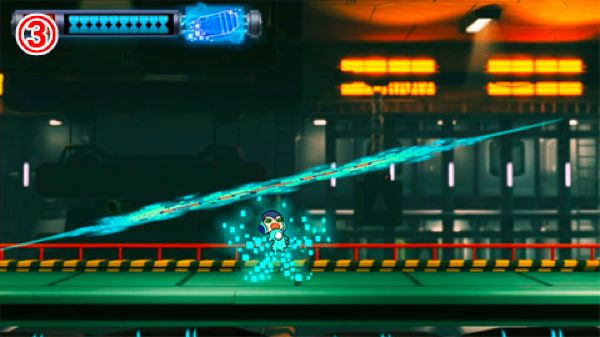 Mighty No. 9 level concept art has been released by Comcept's Keiji Inafune, who also stated in a blog update that he is looking for feedback from Kickstarter backers on the in-development title.
According to Inafune, he's not too keen on the current dashing mechanic or backward jump animation.
"The dash is a fundamental mechanic in Mighty No. 9, but it still isn't fun to do on its own," he stated. "Also, we should make the backward jump look more like a distinct, deliberate action -- the current animation doesn't really make that clear to the player."
Comcept also revealed a bit of back story on the game's character, Beck, hero, who can "run, dash and blast baddies with the best of them" despite being "a timid robot."
"He was never able to display his true talents in the Battle Colosseum, and came to be seen as the weak link holding back his team of fellow Mighty Nos," said director Koji Imaeda. "Gradually he lost more and more self-confidence...until the global robot rampage.
"Beck was the only robot who didn't go berserk, which is why he alone is charged with the daunting task of resolving the crisis. At first Beck can't shake his fears and anxiety, but with the encouragement of his creator Dr. White, he eventually resolves to take on the mission."
You should head over to the blog post and read up on more insights from the development team, as well as look over the new level shown, which suffers from occasional power outages.
)