New update turns Microsoft's Surface Duo into a handheld Xbox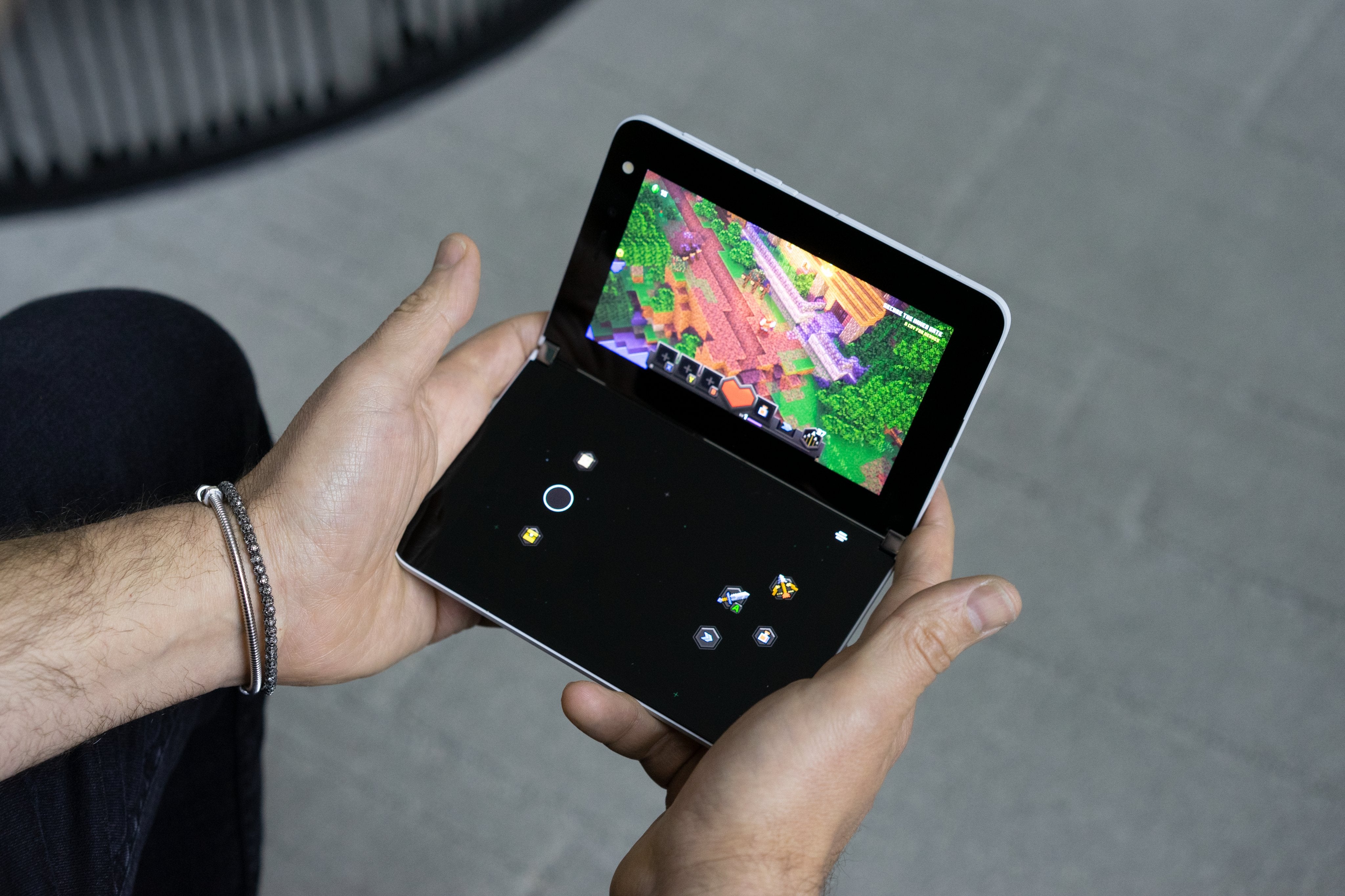 A Microsoft Surface Duo update has added Xbox Cloud Gaming support and basically turned the hardware's second screen into an Xbox controller – making it an Xbox DS, so to speak.
Microsoft has pushed out a new update for Microsoft Surface Duo that has essentially turned the device into a handheld gaming console thanks to some intelligent touchscreen support.
If you boot up some Xbox Cloud Gaming titles on the device, you can use the second screen as a pad – the touch screen has had buttons mapped to it, making it feel more like a purpose-built gaming device than ever before.
You'll need an Xbox Game Pass Ultimate subscription to play them. So, if you like the idea of playing Gears 5, River City Girls, Nier: Automata, Dead Cells, Tell Me Why, Spiritfarer, Sea of Thieves, or more on the go, it might be worth investing in a Surface Duo.
Microsoft chief product officer Panos Panay shared the information with a cool image demonstrating how the device looks in action when playing an Xbox game. According to The Verge, you can actually play 66 games with these touch controls – a fair amount more than the '50 plus' Panay mentions there.
Microsoft has never really tried to muscle in on the handheld market before – it's left that to Sony with the PSP and recently killed-off Vita, and to Nintendo with the Switch – but perhaps the company's drive to lower barriers to entry for gamers and its philosophy of allowing you to 'play anywhere' will make it a defacto force in the handheld market in the end, anyway.
You can check out the full list of touch-enabled games you can play via Xbox Game Pass at the link.
Image credit Panos Panay.