Microsoft announces that Halo 2: Anniversary won't be running in 1080p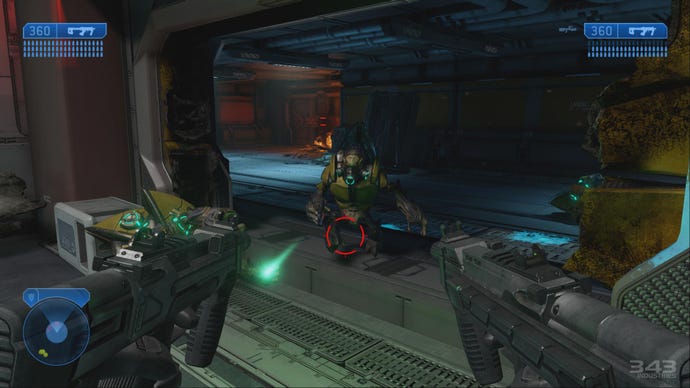 Microsoft has confirmed that Halo: 2 Anniversary's campaign will not, in fact, output at a native 1080p resolution.
When speaking to IGN, 343 executive producer Dan Ayoub enthusiastically confirmed the news, saying that the team was "really pleased" with how the engine and buffer of Halo: The Master Chief Collection allowed them to switch between the classic edition and Anniversary engines, but that it "put a hit on resolution."
Ayoub went on to explain that Halo 2: Anniversary looked "fantastic" at 720p, but the team wanted to push it further and met a stretch goal to ensure that it runs at 60 fps at a resolution of 1328x1080. He added that the rest of the games in the package will run at 1920x1080 native.
But that wasn't a good enough response to placate the masses, as Halo franchise development director Frank O'Connor took to NeoGAF to answer fan questions about the revelation, specifically why Halo 2: Anniversary won't run at 1080p when the original Halo: Combat Evolved does.
"Halo CE Anniversary is running Xbox 360 fidelity assets at 1080p with some rendering and lighting improvements. H2A is running higher res textures, geo, characters and animation AND running the OG engine at the same time."
Regardless of what the games are running in, they'll likely be interesting to go back and revisit, but it's interesting to see the fans' response to the technical side of things, especially given a game with such a passionate fan base.
Thanks, Eurogamer.