Microsoft Flight Simulator is 30fps on Xbox Series X/S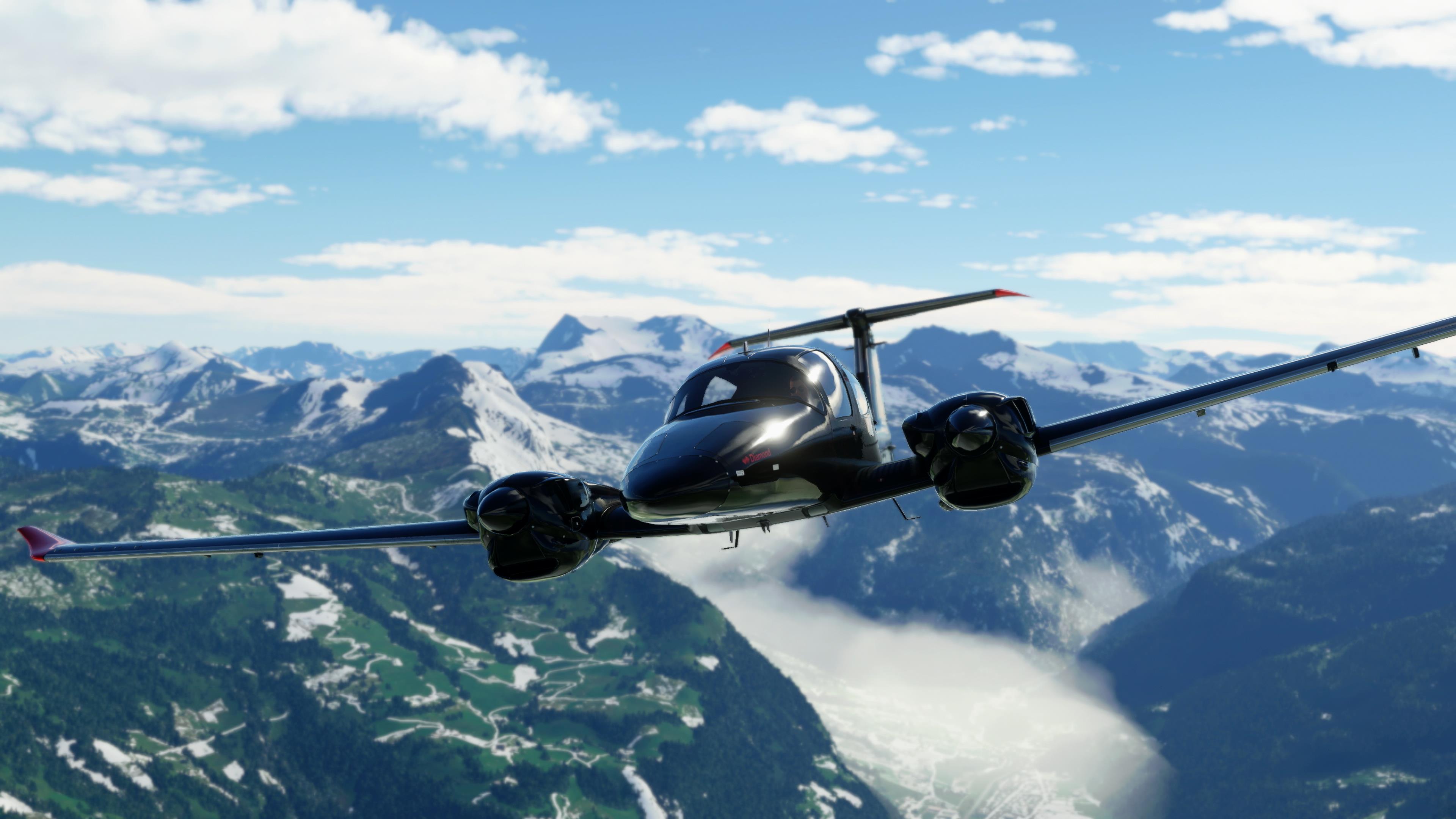 Asobo has clarified a few details about Microsoft Flight Simulator on Xbox.
Microsoft Flight Simulator was only just announced for Xbox Series X/S, but developer Asobo is already talking about a few specifics.
The studio confirmed, via the game's official Twitter account, that Microsoft Flight Simulator is a 30fps game on Xbox Series X/S. This isn't particularly surprising, either, as it's one of the most demanding games on PC, where many setups struggle to maintain 60fps.
What's interesting, however, is that the Tweet also confirms that players whose TVs support VRR (Variable Refresh Rate), will be able to enjoy a smoother experience. When connected to a supported TV, Microsoft Flight Simulator will run at framerates above 30fps.
The Tweet doesn't clarify what this means, but it appears the game is going to offer an unlocked framerate option, where the framerate is going to vary depending on the scene. In those cases, VRR can smooth out these fluctuations, which is why it's recommended for use there.
On the game's FAQ, the developer also confirmed that owners of the Windows 10 version will get it on Xbox Series X/S. The two versions support cross-save and cross-progression. More than that, any DLC purchased on the Microsoft Store version (produced by Microsoft/Asobo) will transfer over to Xbox seamlessly.
DLC made by third-party developers, however, may not, as that depends on whether their developers want to enable the feature. This also means that progress made on Steam, and DLC purchased there will not carry over to the Xbox version.
Microsoft Flight Simulator arrives July 27 on Xbox Series X/S.