Nintendo apparently rejected this new Metroid game pitch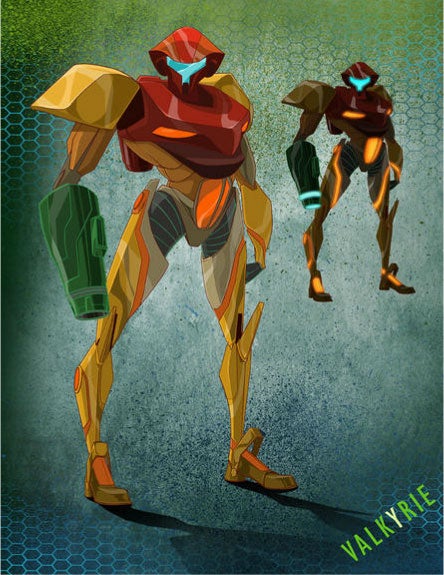 "Metroid" is almost always top of the list when people are asked what franchise Nintendo should focus on. I guess Nintendo doesn't agree.
The Metroid franchise has been dormant far longer than fans would like, but Nintendo doesn't seem keen to make a new game. So why hasn't it let somebody else do it?
According to NintendoOnline.de, the art above comes from the portfolio of a former Next Level Games staffer, and was part of a pitch for a new Metroid game submitted to Nintendo by the Luigi's Mansion: Dark Moon developer.
There's plenty of evidence for the first half of this claim. The image appears on the portfolio site for NomadicalAlternatives, a Vancouver-based creative house which has labelled the art "property of Next Level Games". The group appears to be made up of artist and animator Nelson Dedos Garcia and "Xochitl", artist and art director. "Together they have been working in the animation, music, and video game industries," the site says, and Garcia's LinkedIn profile does show work for Next Level Games.
As to the latter half, Destructoid spoke to a "trusted source" who apparently confirmed that the art is real.
"A prototype was made before being shelved in favor of Luigi's Mansion 2. It was about as bare-bones as it gets, but it was still pretty fun," they said.
No offence to Luigi's Mansion: Dark Moon, which is great and did a lot for the 3DS, but a new Metroid game would be genuinely rad. Alas. We mourn for what it lost to time.