New Metro Exodus, Star Wars Unreal Engine 4 demos demonstrate the power of ray tracing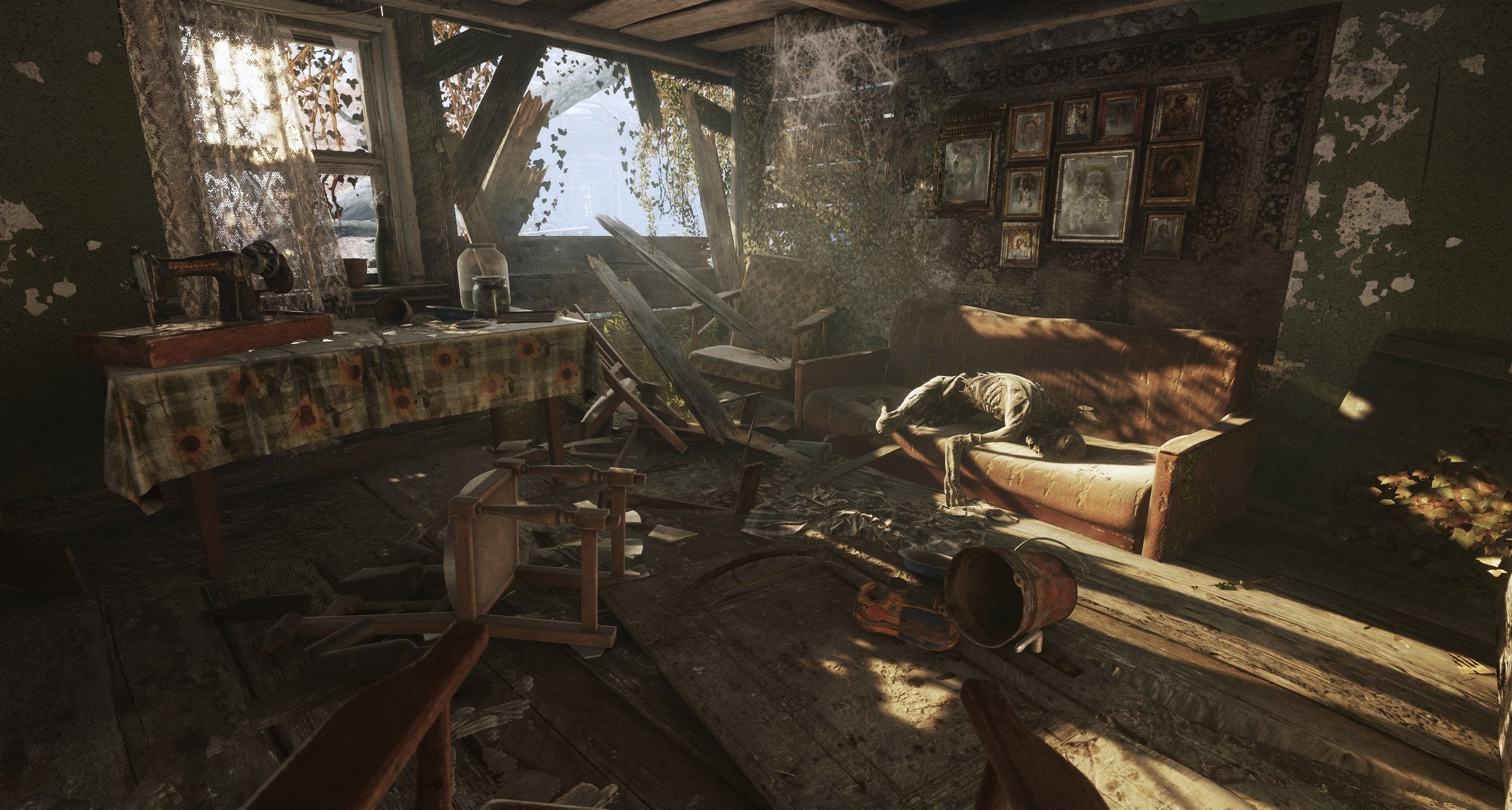 At GDC 2018, Nvidia and Microsoft unveiled new real-time ray tracing tech that looks stunning.
The graphics tech is being billed as a feature of Nvidia's upcoming GPU line-up, Volta, and one that's meant to be a selling point for the future generation of consoles.
In short, ray tracing allows game engines to produce real-time lighting, shadows, and reflections that imitate their real-world counterparts. It essentially makes real-time scenes in games indistinguishable from CGI in blockbuster movies.
The tech itself is not new, but it was always considered too expensive, in terms of hardware requirements, to be feasible for games. It seems we're closely approaching a time when the tech will start being utilised in games, however.
At GDC, with the help of Nvidia's RTX and Microfot's DirectX DXR, Metro Exodus developer 4A games showed a demo running in real-time that demonstrates the power of the tech. Notice how effortlessly light reflects off of surfaces and bends around objects.
This is all done naturally, and doesn't require developer input. Currently, developers spend a lot of time making sure surfaces react realistically to light, either by creating their own solutions or using pre-made ones.
This is not just a tech demo, either, as 4A confirmed that ray tracing will be used in Metro Exodus.
This wasn't the only demonstration of the power of ray tracing at GDC 2018. Unreal Engine developer Epic Games worked with renowned special effects house ILMxLAB to create a Star Wars demo showing the tech in motion.
This not only means that Unreal Engine will support ray tracing, it could open the door for more uses of the engine beyond just video games. If CG studios can get satisfactory results with Unreal, they may not need to create custom-made solutions for every movie they produce.
At least as far as pre-rendered scenes go, this is as great a demonstration as any.
It's fascinating in motion, especially since Epic used assets from The Force Awakens, and the Last Jedi. The footage is indistinguishable from live-action, or the films' own CGI.
If you're interested in learning more, check out 4A's blog post, and Epic's Unreal Engine tech update.