Metro Exodus will launch February 22, 2019 - here's the new gameplay trailer
Metro Exodus will continue the Metro saga early next year, with a new trailer sending Artyom and company into the wastelands of the Volga region.
The new trailer debuted during Microsoft's E3 conference, showing off fresh gameplay from 4A Games' return to the world of Metro. The game is set in 2036, three years after the original.
If you've played past Metro games and haven't kept up to date with what Exodus is doing, you'll notice far more outdoors sections - and that Artyom and other characters only occasionally need to don their masks. As we already knew, the series is going for more open environments this time around. It seems that conditions outside the metro might be improving - showing a train moving above surface has its own symbolism for the series.
The area in the trailer includes a huge drainage basin, along with a heap of bandits and a religious cult to deal with. There's also, as you might expect, a bunch of mutants to shoot.
The trailer shows off some pretty extensive gun modification, as Artyom switches between the parts he is carrying in his backpack. Despite all the action, it still looks like you'll spend a lot of the game being slow and cautious, trying to avoid wasting bullets when possible.
Metro Exodus' trailer music is pretty awesome as well - with some solid usage of Angel by Massive Attack.
Some new screenshots released alongside the trailer; they're embedded below.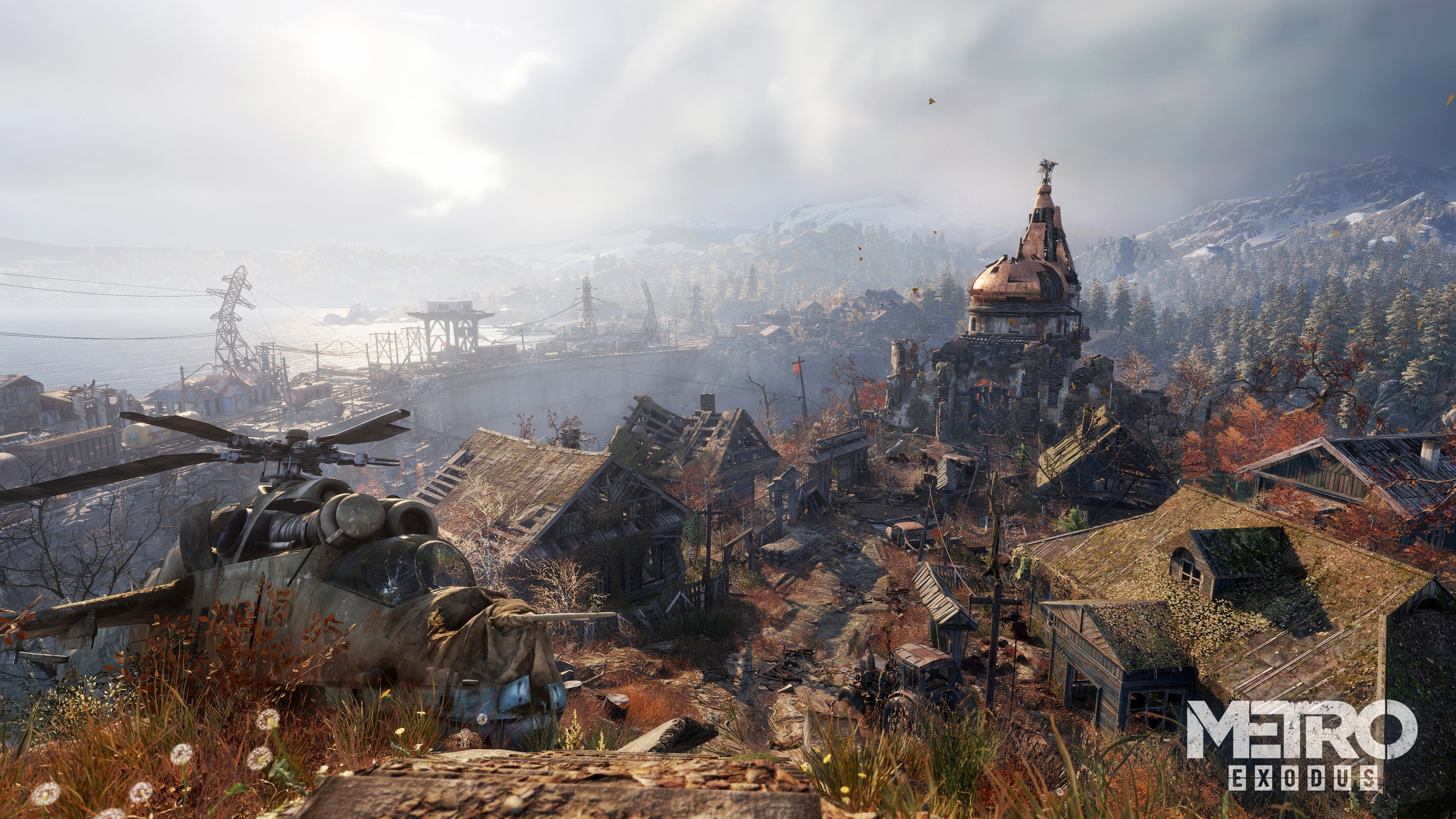 The game was originally due for a 2018 release, but it was recently delayed. The new release date is February 22, the same day as both Anthem and Days Gone.
Hopefully we'll come away from E3 with even more details about the next game in the Metro series. In the meantime keep an eye on our E3 conference time guide for all the upcoming conference times and stay on top of all the big E3 2018 announcements.