Metal Gear Solid artist, Front Mission boss, Armored Core director join forces for new Square Enix IP, Left Alive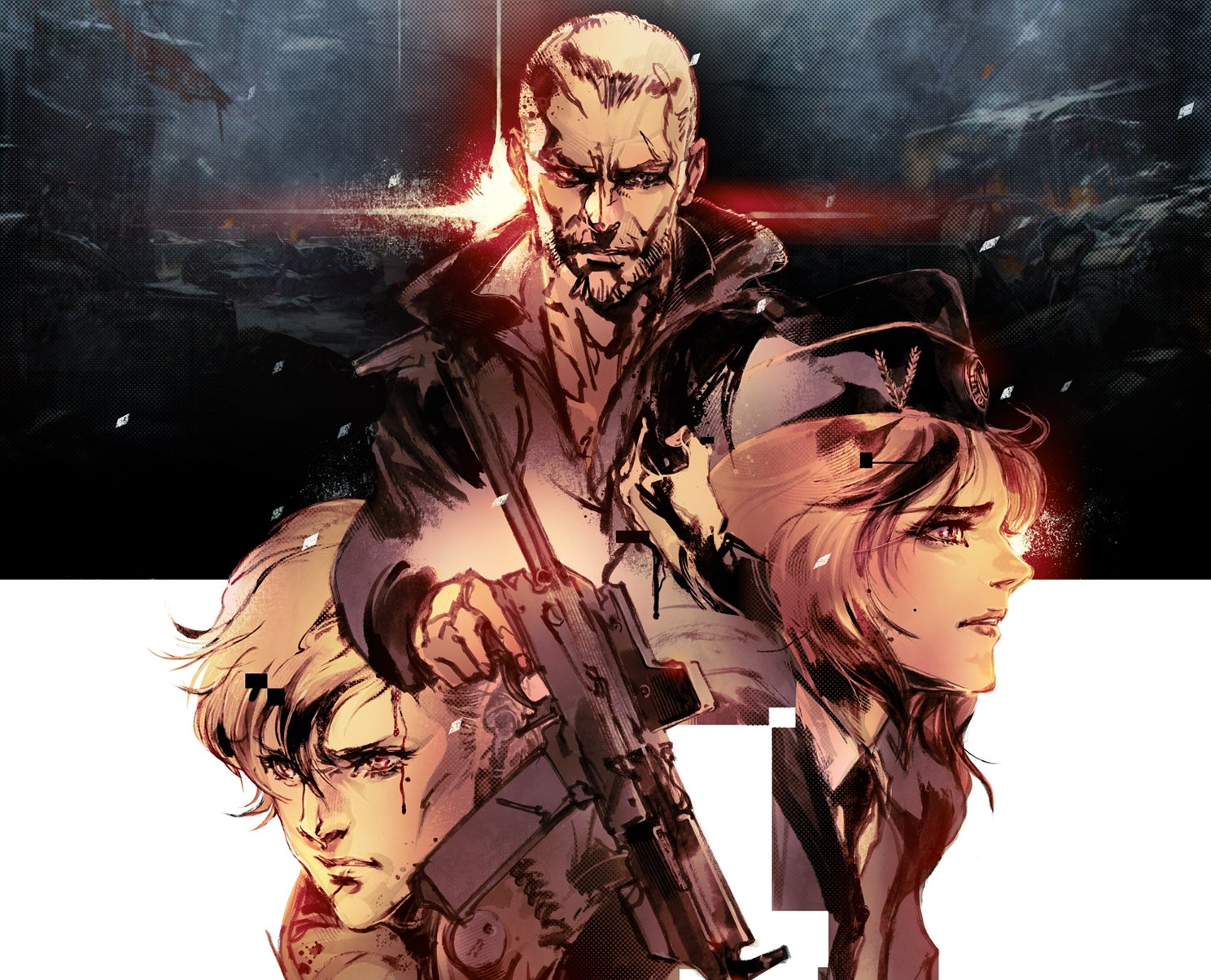 Left Alive is a video game coming to PS4, and PC.
Square Enix announced Left Alive with a trailer during today's PlayStation Conference, which traditionally presages the Tokyo Game Show every September.
The trailer seems to show a modern day setting hit by an apocalyptic event. Shinji Hashimoto, whose credits include Front Mission and some of the best Final Fantasy games, is producing, and character design comes to us courtesy of Yoji Shinkawa, whose distinctive brush stroke style is well known to Metal Gear fans.
The director is Toshifumi Nabeshima, previously of From Software, where he was credited as producer on various Armored Core titles. He was also director of the very first Armored Core game in 1997, and a script writer on Dark Souls 2. Adding to the already stellar line-up of talent is Takayuki Yanase, who designed mechs in Ghost in the Shell: Arise, Mobile Suit Gundam 00, and Xenoblade Chronicles X.
Square Enix called Left Alive a "survival" action shooter, though it's not revealing too many details at this point. Expect more news on Left Alive and other Japanese titles as TGS winds on this week. You can watch the official trailer below:
Left Alive is out in 2018 on PC, and PS4.