Metal Gear Solid 5's water pistol is no joke, has actual uses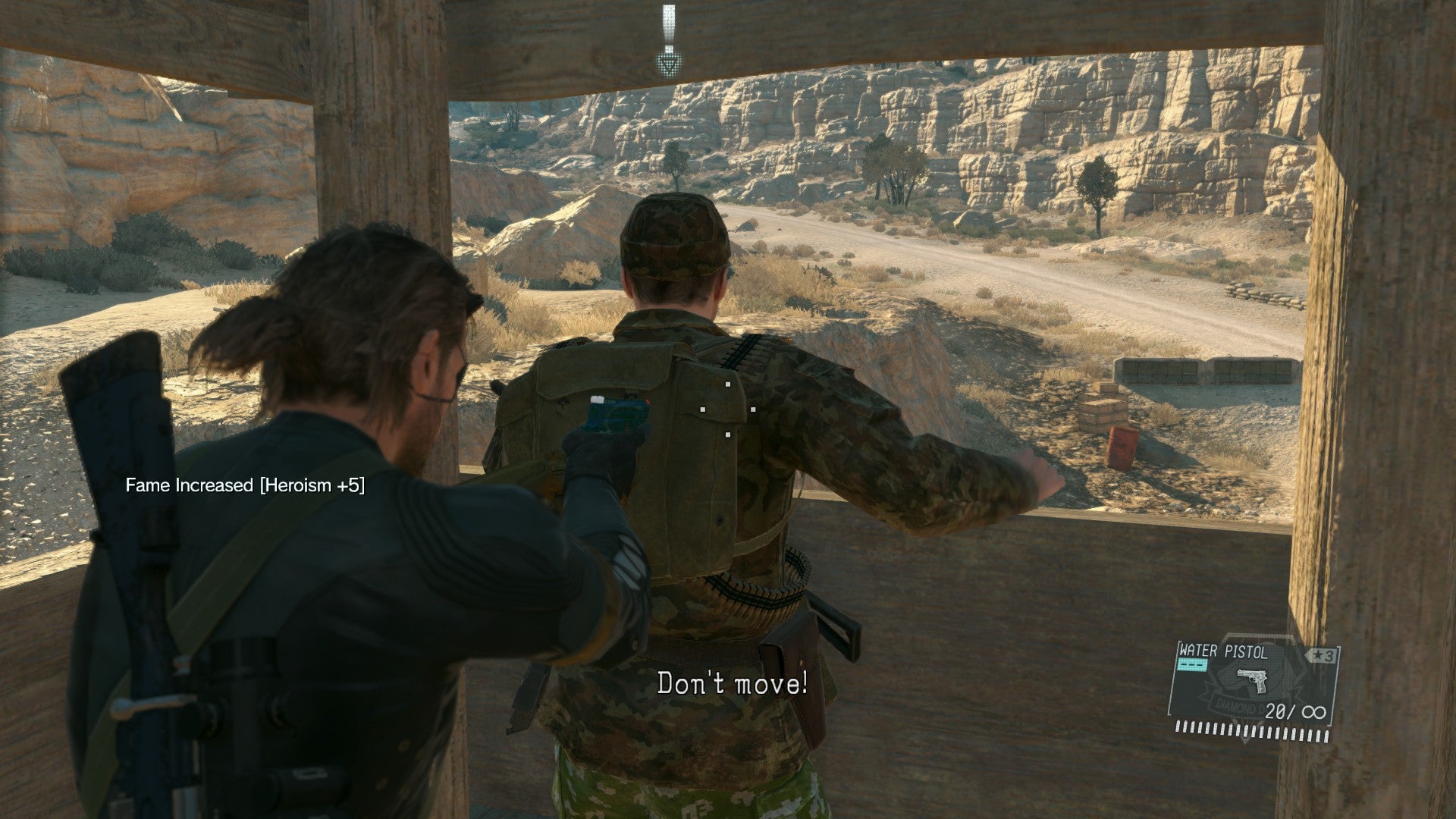 That dumb water pistol you get in The Phantom Pain? Oh, it can be very useful.
The Phantom Pain, just like its predecessors in the Metal Gear Solid series, has a bunch of goofy tools that on the surface can appear to have no actual use. The water pistol is one of these. The pistol, as fun as it may be to use, can actually be pretty helpful - if you know how to use it.
Steam user Akutare has made a serious guide about the water pistol, revealing many useful tricks.
Warning: some spoilers beyond this point.
First up, acquiring it. Once you've finished mission 18, saving the children and bringing them back to base, you'll unlock the ability to manufacture the pistol. Once you do, you'll be able to use it in place of your secondary.
The water pistol can be used like most weapons in the game to make noise and hold up guards. You can also use it to temporarily stun enemies if you shoot them in the head. The window is small, but Akutare notes it can help buy you enough time to get in and CQC.
Perhaps the two most useful tips is that you can use it to disable enemy electronics. Examples include radio equipment, radar dishes, and even power supplies. The best part? It's silent and will save you from getting very close to plant C4.
You can also use it to extinguish fire, which is good if you're trying to alert guards at night, or just shut off the light source. Akutare confirms you can use it to defeat the Man on Fire, too, though you will need around five full magazines.
Give the rest of the guide a read. It's pretty funny and detailed.