Metal Gear Solid 5: The Phantom Pain pricing revealed for horse armour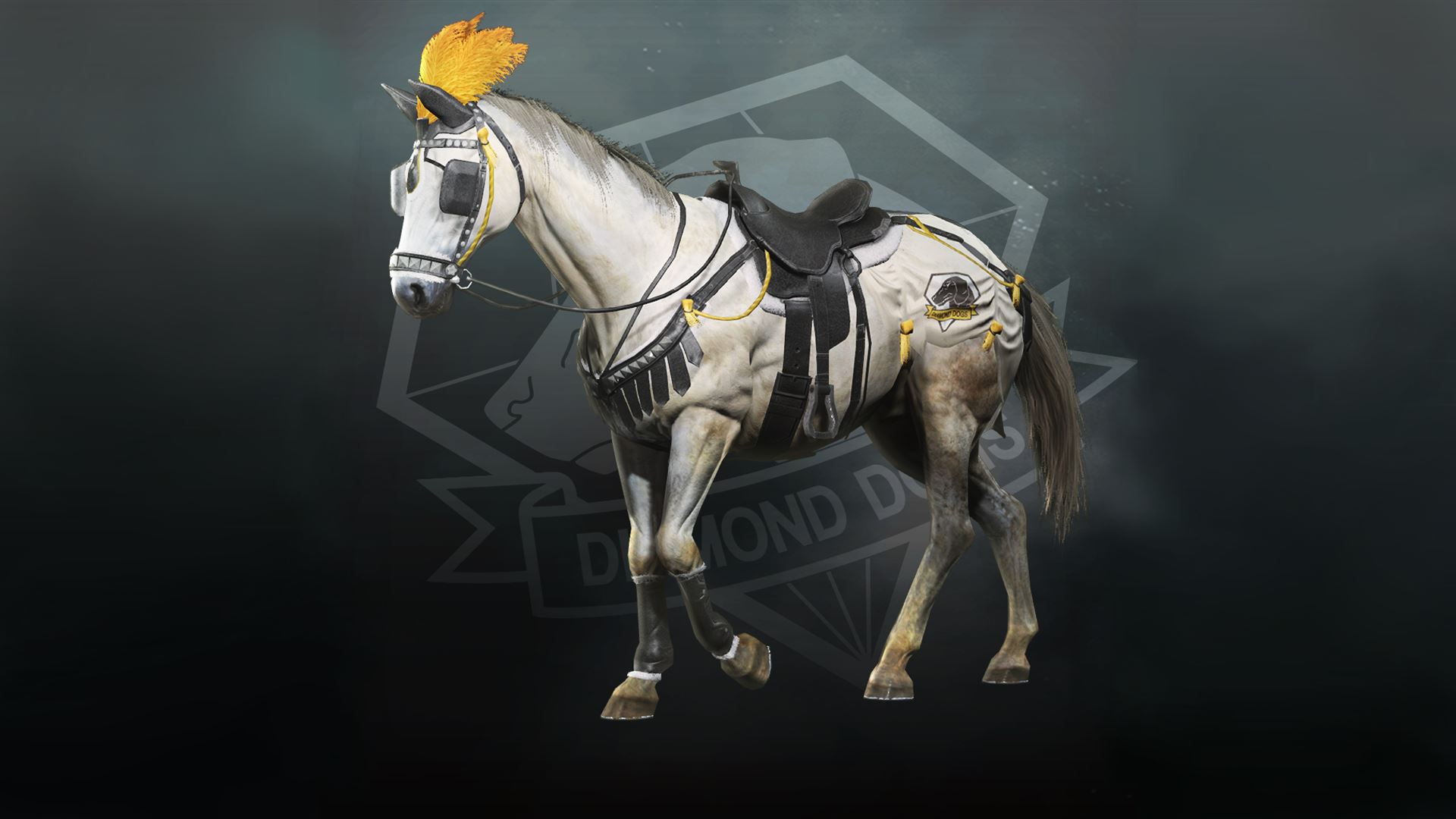 Horse armour DLC for Metal Gear Solid 5 is real and you can spend your real money on it.
There's a bunch of cosmetic DLC for Metal Gear Solid 5 including horse armour, because I guess Konami have a sense of humour. They are selling insurance for your FOB base after all.
There's Western Tack horse armour decribed as a "Non-tactical loadout for D-Horse. Perfect for imaginary travels through the Old West", and Parade Tack horse armour, also non-tactical. It's a "Special tack for ceremonies, parades, and other formal occasions, real or imagined."
There's also a tuxedo, fatigues, and sneaking suit for Snake, and two outfits for female soldiers - Eva's jumpsuit and The Boss' sneaking suit.
They're priced at $0.99 each on the Xbox store, so they'll probably come in at under a pound in the UK store.
Will you be shelling out for horse armour? You can check it out in all its splendour below.