Metal Gear Solid 3D: Snake Eater confirmed for spring in Japan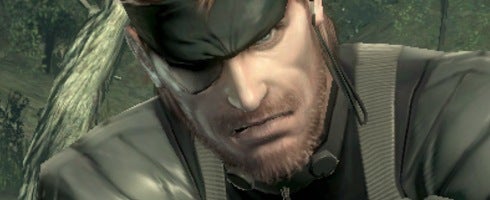 Konami confirmed at Nintendo's 3DS event today that it'll be launching Metal Gear Solid 3DS: Snake Eater next spring.
A 2011 release was given by Hideo Kojima during TGS a couple of weeks back, but nothing as concrete until now.
Some new shots and a new trailer, which consists of real-time footage, have also been released. Get them over at the official website.
The game's a fully-fledged redux of Metal Gear Solid 3: Snake Eater for PS2.
Nintendo announced a February 26 launch in Japan for 3DS this morning.
Thanks, Andriasang.