May NPD - UFC Undisputed king of the ring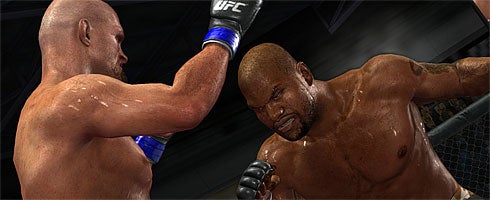 Great result for THQ's UFC Undisputed in the US in May, with the 360 game clearing nearing 700,000 units for first place in NPD's software chart. With the PS3 version included, the title sold more than 1 million copies in the US last month.
Wii Fit and what now looks to be an astute move from EA in Sports Active came second and third respectively.
Top ten:
UFC 2009 Undisputed (THQ, Xbox 360, 679.6K)
Wii Fit (Nintendo, Wii, 352.8K)
EA Sports Active (EA, Wii, 345.8K)
UFC 2009 Undisputed (THQ, PS3, 334.4K)
inFamous (Sony, PS3, 175.9K)
Pokemon Platinum (Nintendo, DS, 168.9K)
Mario Kart Wii (Nintendo, Wii, 158.3K)
Punch Out!! (Nintendo, Wii, 156.9K)
X-Men Origins Wolverine Uncaged Edition (Acti Blizz, Xbox 360, 120.7K)
Wii Play (Nintendo, Wii, 109.8K)