Mass Effect Andromeda's "cutscene only" X5 Ghost rifle is now in the game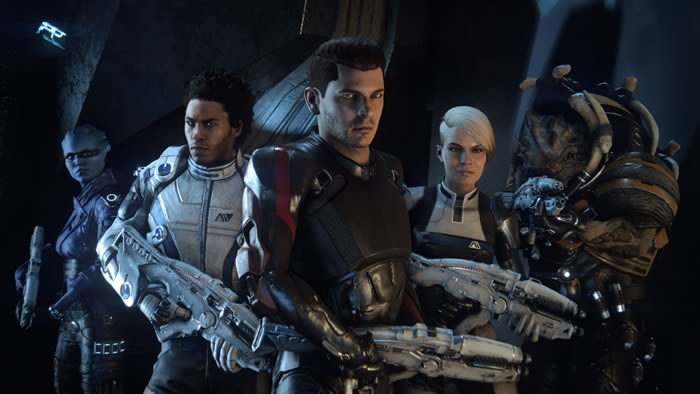 Mass Effect Andromeda's elusive X5 Ghost rifle has actually become a thing.
Mass Effect Andromeda has had a bit of a rough time since launch, but Bioware is doing what it can to respond to the community's feedback.
One less-pressing issue was brought up on Twitter in early April, asking how players could get their hands on a particular rifle that pops up in cutscenes.
Greetings,question here.Trouble with finding this particular rifle in game. Suggestions? @tibermoon @AarynFlynn @GambleMike @macwalterslives pic.twitter.com/L7w1lzXQl2

— Lifeless Galaxy (@LifelessGalaxy) April 2, 2017
Mass Effect Andromeda's lead designer, Ian Frazier replied to the tweet, saying, "That is the X5 Ghost. It was an early idea that become a prop, but doesn't exist as a functional gun in the game.
"That said, several folks seem interested in it, so we're investigating the possibility of turning the prop into a usable gun for a future patch."
Update: The story continued when Mass Effect Andromeda's 1.06 update dropped this week. Although BioWare made no mention of it in the 1.06 patch notes, it turns out the patch did a bit more than prevent SAM telling you lies about email and block you from fully romancing two characters at once.
Yes: update 1.06 added the X5 Ghost rifle to the game. Gamespot found it lurking in the Milky Way section of the research menu, ready for you to craft.
Now let's just hope you haven't spent all your research points already; it's all too easy to completely run out of this resource unless you're smart about your Mass Effect Andromeda AVP perk picks.
The X5 Ghost rifle isn't the only content thing Mass Effect Andromeda players asked for, but nobody's yet reported finding more gay male romance options for Scott Ryder. Maybe in the DLC?