Mass Effect Andromeda reviews: all the scores and how it compares to older Mass Effect games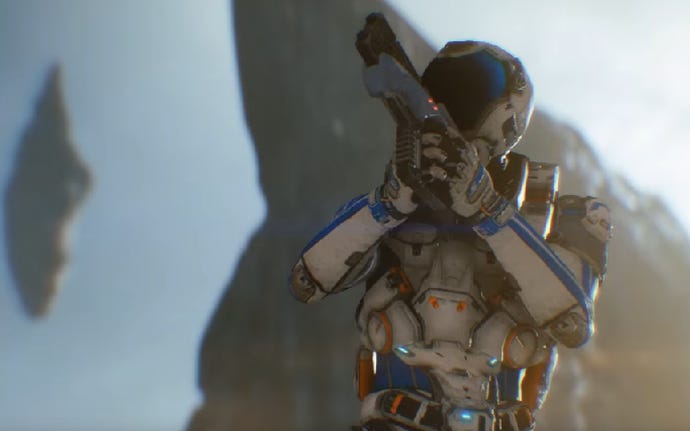 Mass Effect Andromeda has been with critics for over a week. What's their consensus on BioWare's latest?
Mass Effect Andromeda has already taken a viral beating after its ten hour EA Access trial produced a series of amusing animations errors and awkward dialogue.
But there's a great deal more to Mass Effect Andromeda than the ten hours EA offered its faithful, and if we were put off by a little bit of jank, we probably wouldn't be such massive BioWare nerds around here.
So let's have a look at what critics have had to say about Mass Effect Andromeda after plugging away at it for over a week. Does it get better? Does it make more sense in context? Is it a good starting point? Will franchise fans get the service they long for?
All these questions, and more, are probably answered in the Mass Effect Andromeda reviews below. You could read them and find out, rather than just sifting through the scores. Just an idea.
In our own Mass Effect Andromeda review, we had to admit it's a pretty rough effort - BioWare's B-team, eh? - but with that lovely heart you might consider worth the effort.
There's a definite spread to Mass Effect Andromeda's reviews, and that's not something we often see in such big releases. Very interesting.
All scores here are out of ten except where otherwise noted, and are arranged in descending order with outlets who choose not to award scores at the bottom.
How does Mass Effect Andromeda compare to Mass Effect 1, Mass Effect 2 & Mass Effect 3?
So the Metacritic rating for Mass Effect Andromeda currently stands at 78 on PC, it's highest rating of the three systems.
That's not a poor by any means, but if you compare it to previous games there's a big difference in the response to Mass Effect 2. That sequel scored a Metacritic rating of 94 on PC, the highest rating for the franchise.
The original Mass Effect and the end of the trilogy, Mass Effect 3, both scored a consensus of 89.
So as it stands, Mass Effect Andromeda is the lowest scoring game of the franchise so far in its ten year history.
Mass Effect Andromeda releases March 21 in North America and March 23 in Europe and beyond, for PC, PS4 and Xbox One.