Mass Effect: Andromeda release date leaked by Amazon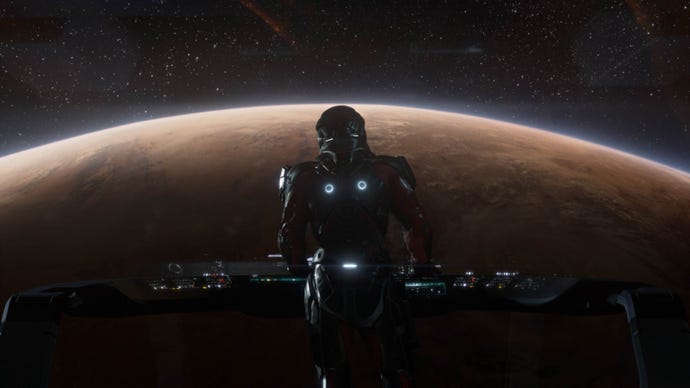 According to an Amazon listing, you can expect Mass Effect: Andromeda to arrive next March.
Mass Effect: Andromeda release date leaked by Amazon
Everybody knows delays can make for a better game, but that doesn't make it easier when said game is as hotly-anticipated as Mass Effect: Andromeda. Bioware previously confirmed its latest game had been delayed to 2017, but the good news is a Amazon listing might have leaked the official release date to fans: March 31, 2017.
According to Bioware, Andromeda was delayed to ensure it delivered "everything the game can be and should be". What that fully entails remains to be seen, but going from Sunday's debut trailer, there's certainly lots to be excited about. The following information was detailed in an official press release:
More Freedom: Players will be given an unprecedented level of freedom from where you'll go, how you'll get there, and how you'll play.
New Uncharted Worlds: So long Milky Way and hello Andromeda. Meet meet new allies, confront new enemies, and explore fascinating new worlds.
The Next Great Mass Effect Experience: This will be the first Mass Effect game for today's consoles and the first built on the Frostbite engine. Technology is being pushed to deliver visuals, story, and gameplay that have never been done in franchise history.
Mass Effect: Andromeda will be released for PC, PlayStation 4, and Xbox One next year.
Be sure to check out our E3 2016 hub for all the news, videos, screenshots, interviews and much more, live and direct for this year's show.