Mass Effect: Andromeda - new video shows Ryder and squadmates confronted by the dangerous Kett Archon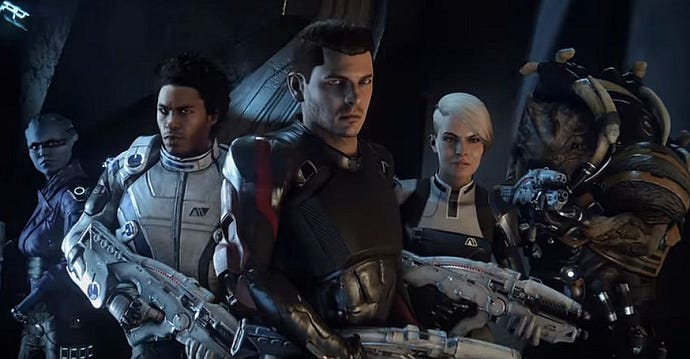 As promised yesterday, a new cinematic trailer for Mass Effect: Andromeda has been released.
The video for Mass Effect: Andromeda provides a look at Pathfinder Ryder's squadmates and allies as they search for a new home.
In the uncharted Andromeda galaxy, they will find danger awaits with new perils and threats, including the dangerous Kett Archon.
Not only are you introduced to your squadmates, you also get a look at battling in space and on land and there's a bit of heavy-petting glimpsed in the trailer as well.
The latest Andromeda Initiative video goes into more detail on the player's companions. You should give it a watch.
Mass Effect: Andromeda will release for PC, PS4, and Xbox One on March 21 in North America, and March 23 in Europe.
EA Access members will be able to play it early for 10 hours starting on March 16. All progress will carry over into the full game when it releases.
Those who purchased the game digitally can start pre-loading on March 17 at 10am PT/1pm ET/6pm UK.