Marvel's Avengers: Where to find all the Hulk Comic Books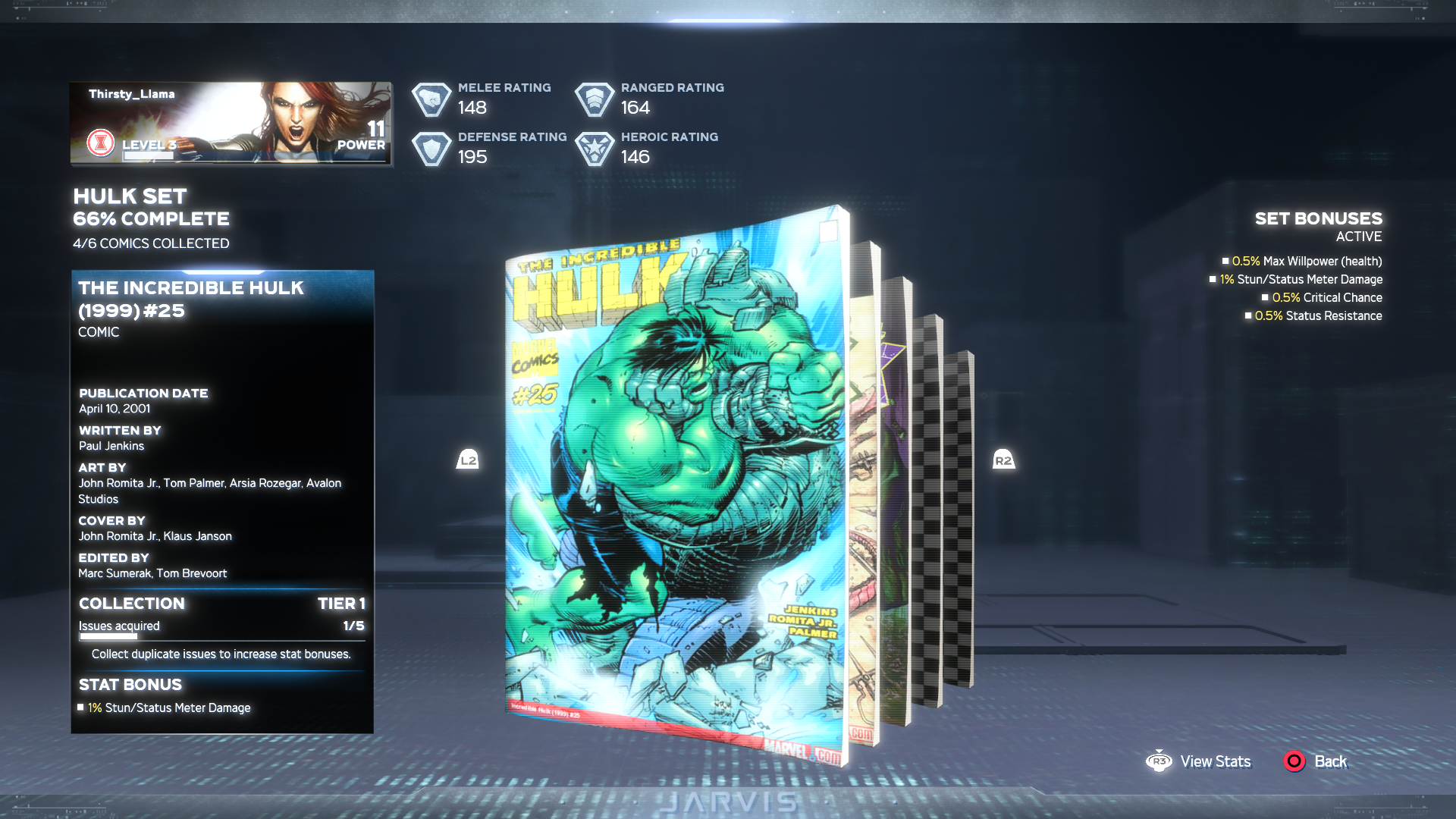 Collecting comics is a key way to boost your Hero stats across the Marvel's Avengers main campaign and multiplayer, but where do you find them?
There are comic books for each of the featured Heroes, including Ms Marvel and the Hulk. As part of the opening mission, you'll need to collect five Avengers comics that are very easy to find. From there on in, you'll be able to find comics out in the world and in the likes of Stronghold chests, as well as other collectables and gear.
Some comic books can be found out on desks or on top of boxes and others can be found in chests. If you complete Harm Room tutorials you'll also be rewarded with a random comic, too.
There are six Hulk comics to collect, so let's get started.
Marvel's Avengers: Where to find the Hulk Comics
We know of four Hulk comic book locations so far, with the majority found on the Chimera. There are also a few others to find, so where you're going:
Utah Badlands
In the Utah Badlands, you'll stumble across the Chimera ship from the opening. When you reach the Hangar, you'll find a Hulk comic on a red toolbox beside the jet on the right.
Avengers trophy room
You'll find an Avengers trophy room of sorts when travelling with Dr Banner, where you'll find another Hulk comic on the desk next to Captain America's shield.
On the Chimera ship
If you check Dr Banner's room on the Chimera, you'll find a Hulk comic, naturally.
When playing as Tony Stark, if you revisit the Quinjet hangar, you'll find another Hulk comic in a chest.
Hulk comic book stat bonuses
Here's what bonuses you can expect from gathering Hulk comics:
1% Stun/Status meter damage
0.5% Max Willpower
0.5% Crit chance
0.5% Status resistance
You can check out where to find the Ms Marvel comics here, as well as our Marvel's Avengers gear and resources guide.