Marvel's Avengers adds Kamala Khan, aka Ms. Marvel to the roster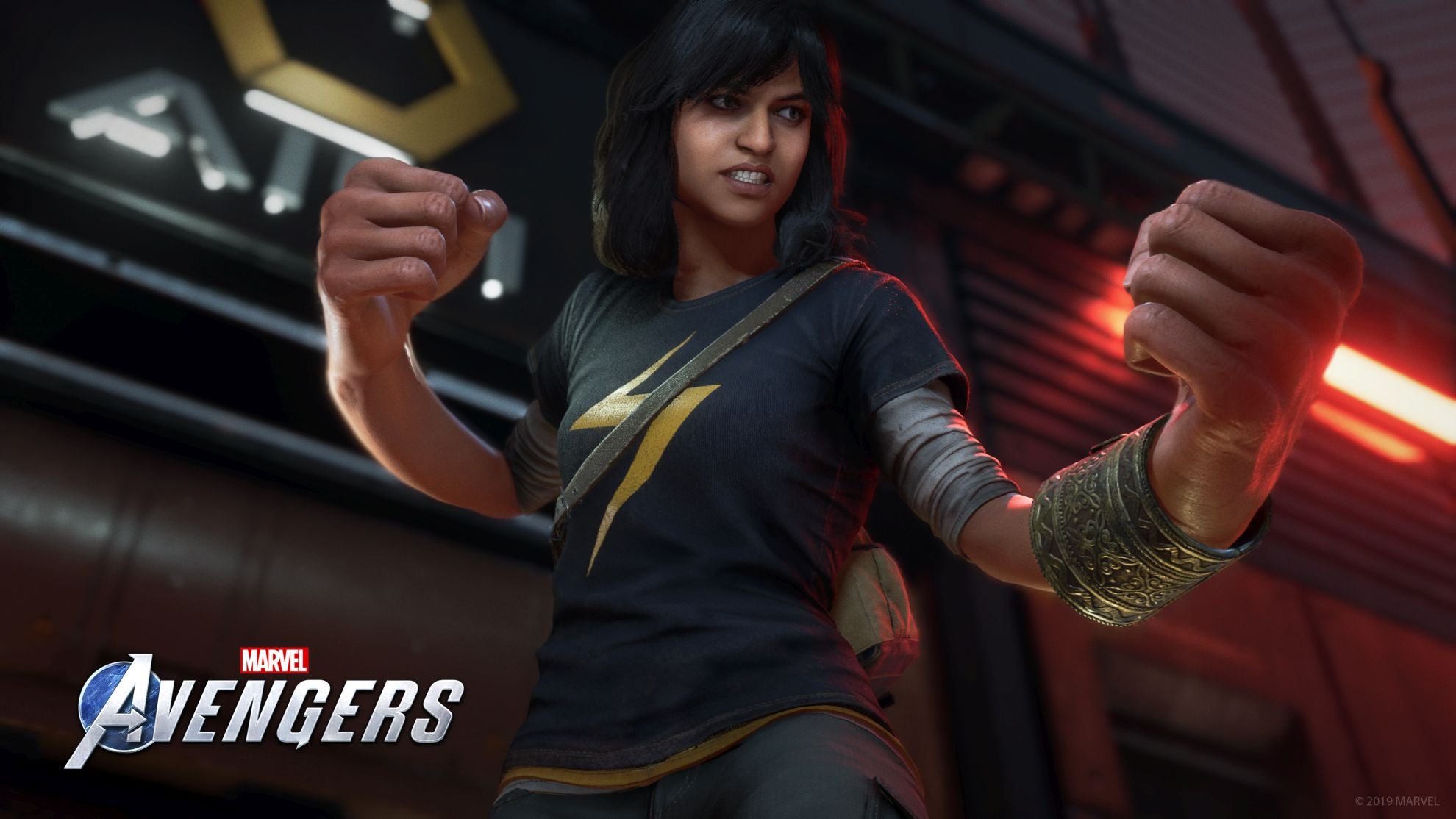 A new hero was announced for Marvel's Avengers at New York Comic Con this weekend: Kamala Khan, also known as Ms. Marvel.
Kamala Khan is the latest playable superhero to be featured in Marvel's Avengers. The teenager who defends her hometown Jersey City as the costumed Ms. Marvel was announced and shown for the first time during a panel at New York Comic Con (NYCC).
First appearing in Captain Marvel #14 in August 2013, Kamala was popular enough to earn her own monthly comic series starting in 2014.
During play as Kamala, you will learn the origins of her powers and play an important role in bringing the disbanded Avengers back together.
Here's the synopsis:
Players first encounter a young Kamala in Marvel's Avengers during A-Day, where Captain America, Iron Man, Hulk, Black Widow, and Thor are unveiling a hi-tech Avengers Headquarters in San Francisco — including the reveal of their own helicarrier powered by an experimental energy source. The celebration turns deadly when a catastrophic accident results in massive devastation. Kamala is exposed to the mysterious Terrigen Mist, and finds herself developing extraordinary polymorphic powers, which she subsequently hides for years. Blamed for the tragedy, the Avengers disband. Five years later, with all Super Heroes outlawed and the world in peril, Kamala uncovers a shocking conspiracy and embarks on a quest to reassemble the heroes she believes in and to become the hero she was destined to be.
Marvel's Avengers will release May 15, 2020 simultaneously on PC, PS4, Xbox One, and Stadia.
If you're headed to EGX 2019 later this month, you will be able to try Marvel's Avengers out for yourself.