Marvel's Avengers beta, Hawkeye DLC, and Fortnite cross-over detailed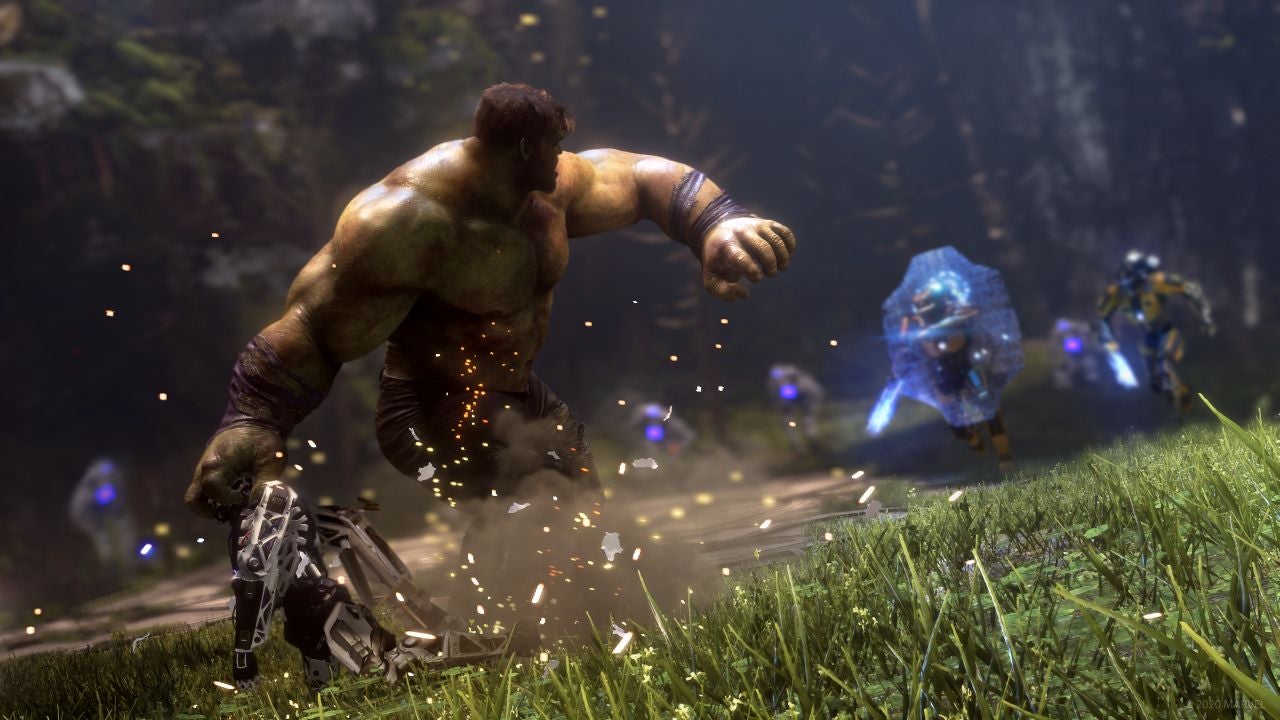 The second Marvel's Avengers War Table digital stream aired today providing an in-depth look at the game's upcoming beta, a Fortnite collaboration, and Hawkeye as the first DLC.
The Marvel's Avengers beta will contain several single-player missions, as well as additional missions that can be played solo, or with your AI Avengers team and even in co-op with up to four players.
In one mission, you will play as Hero Kamala Khan and team up with Hulk. The duo will infiltrate an AIM base in the American Pacific Northwest, which is the last known location of JARVIS.
They will also travel to a War Zone in Russian to uncover SHIELD secrets in an underground bunker.
During the stream, it was also announced PS4 and Xbox One players who link their Square Enix Members and Epic Games accounts and complete the beta's three HARM-room challenges will earn the Hulk Smashers Pickaxe with "bonus Hulkbuster style" in Fortnite.
It was also revealed that one of the first post-launch heroes would be Hawkeye as a free download. The character will feature its own story-arc, and you will be able to wield Hawkeye's bow and trick arrows in missions either solo or in online co-op.
Hawkeye's story will "continue to move the entire Marvel's Avengers narrative world forward," and all new missions are accessible with the entire roster.
More information about this and additional post-launch content, including the new villain and other content debuting with Hawkeye's story, will be available soon.
The Marvel's Avengers beta kicks off on August 7 on PS4 for those who have pre-ordered the game. It will run until August 9. On August 14, the beta will be available for all PlayStation 4 owners and run through August 16.
For those who pre-ordered on PC and Xbox One, the beta will begin on August 14 and will run through August 16.
Finally, on August 21, the beta program will be open to all PC, PS4, and Xbox One users through August 23.
A Square Enix Members account will be required to play the beta. You can sign up here and when you do, you'll be handed a Thor in-game nameplate in the final game.
Marvel's Avengers releases on PC, PS4, and Xbox One September 4. Owners of the game on current-gen consoles will get it for free on PS5 or Xbox Series X.