Boom Boom joins Super Mario Tennis Aces' roster this week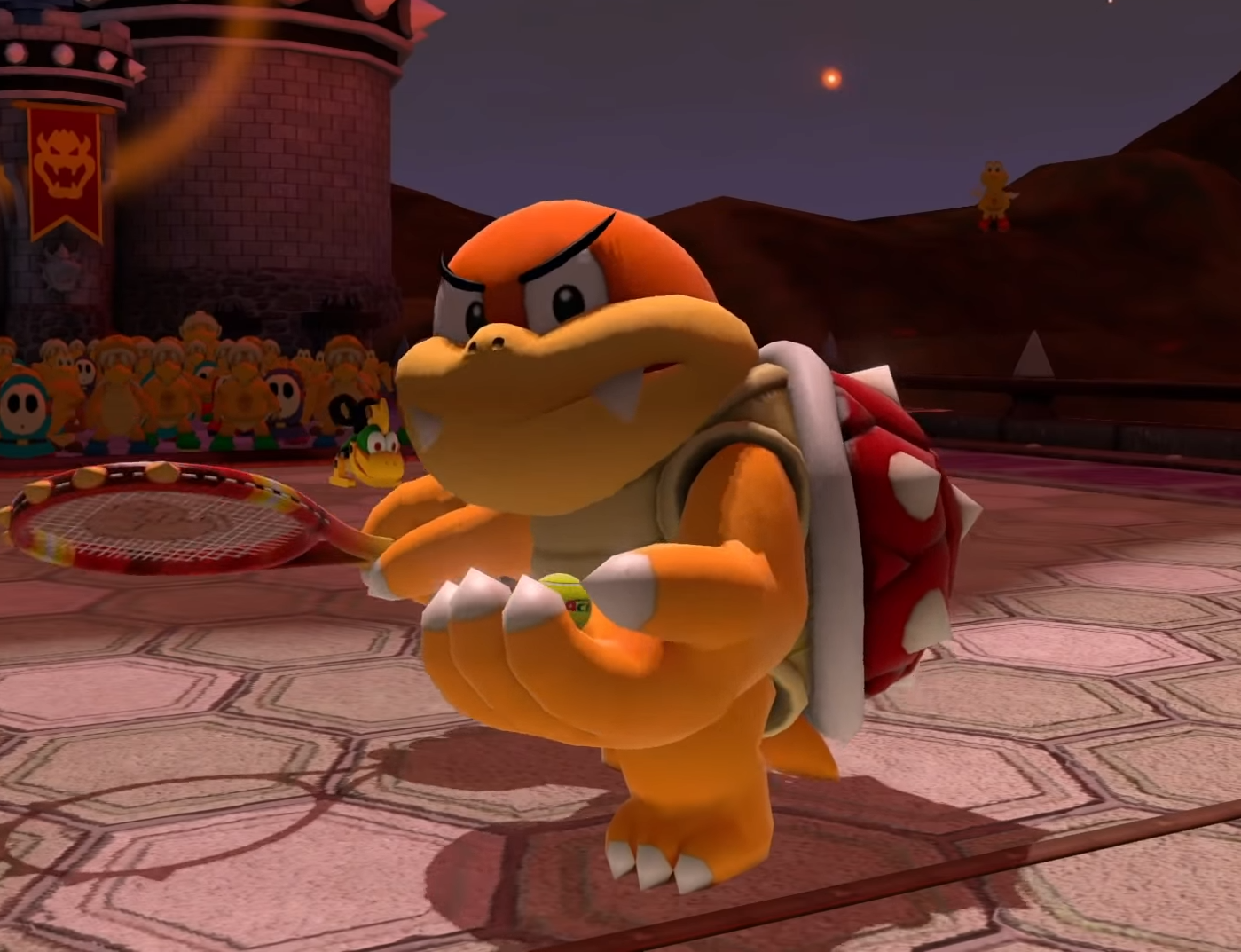 Boom Boom is joining the roster in February.
After Boom Boom was initially revealed alongside Luma and Pauline last year, Nintendo has confirmed he will be added to the game next month, and players will be able to unlock him by playing in the Online Tournament between February 1 to February 28.
When March rolls around, he'll be available for everyone without the prerequisite of having to compete online first.
Luma joined the roster this month, and has the same requirements, so as of tomorrow, you can download the character without playing online first.
If you're more of a technical player, Luma is the pick for you. Boom Boom is defensive, while Pauline is speedy.
The three new roster additions were planned to drop between January and March, 2019, so based on that Pauline should be set to hit the court next month.