Minor polish issues in Mario Kart 8 shouldn't deter you, says Digital Foundry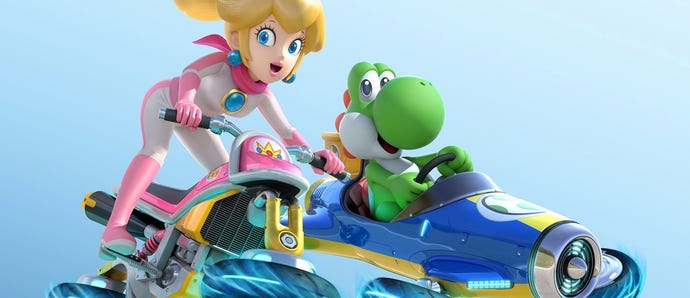 Mario Kart 8 has been given the Digital Foundry treatment, and while John noticed a few "minor polish issues," it shouldn't deter you from picking up the Nintendo racer.
According to the analysis, the game is lovely with "phenomenal attention to detail," but at the same time it doesn't compare to the "impossibly high level of polish" fans expect from Nintendo on Wii U.
Rumors of the game's 1080p presentation proved to be false, according to the report, as it runs at Wii U's standard 1280x720. However, anti-aliasing "in any form" was omitted.
"We're left with a heavily aliased presentation filled with obvious stair-stepping and pixel-crawling artifacts throughout most scenes," reads the report. "Busier areas can even result in a loss of detail to the point of reducing visibility.
"Thankfully, the lackluster image quality does little to spoil an otherwise magnificent visual package. It's immediately apparent that a lot of effort is invested in creating rich, vibrant courses loaded with peripheral detail. Tracks are alive and bursting with color and animation backed by an overhauled lighting solution and a smattering of excellent texture-work."
John also delves into split-screen play, texture filtering, LOD pop-in during gameplay, fixed clipping distance post-processing effects, and more technical details.
All being said, though, the report states none of the "issues" should keep fans from buying the game as "this is Mario Kart at its best and brightest."
Mario Kart 8 releases May 30 on Wii U.
A list of review scores are through here.