March NPD - Resident Evil 5 takes top spot for 360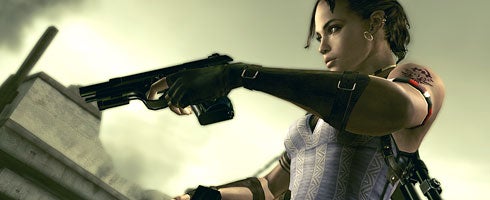 The 360 version of Resident Evil 5 was the biggest selling game in America last month, with almost 1 million units shifted.
Pokemon Platinum came second with just over 800,000 units moved, and Halo Wars came a solid third with 639,000 games sold.
The most shocking bit? MLB '09: The Show outsold Killzone 2.
Top ten below:
Resident Evil 5 (Capcom, 360) - 938K
Pokemon Platinum (Nintendo, DS) - 805K
Halo War (Microsoft, 360) - 639K
Resident Evil 5 (Capcom, PS3) - 585K
Wii Fit (Nintendo, Wii) - 541K
MLB '09: The Show (Sony, PS3) - 305K
Killzone 2 (Sony, PS3) - 296K
Wii Play (Nintendo, Wii) - 281K
Mario Kart Wii (Nintendo, Wii) - 278K
Major League Baseball 2K9 (Take 2, 360) - 205K