Maid of Sker, Alaloth, EvilvEvil and more of favourite indies this week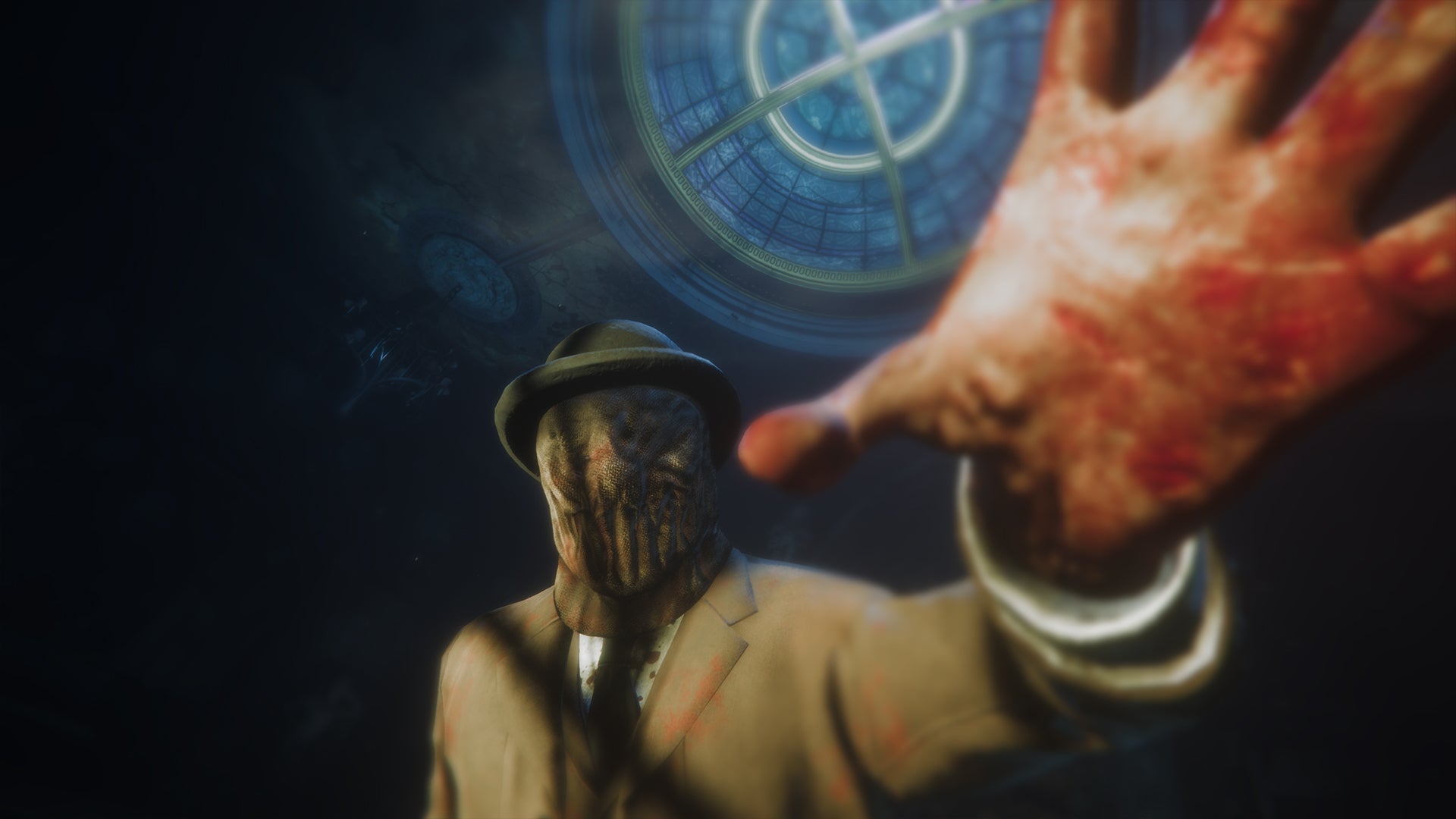 After a one-week break, we return with a new entry in our weekly hidden indie gems feature where we hope to bring you an eclectic collection of indie games.
We're cheating a little bit this week by featuring news from last week as well as this one, which should hopefully make up for skipping a week. As always, we have a full section dedicated to games you can play this weekend rather than just watch trailers for.
We're not going to cover it here, but Ghostrunner just got a free Steam demo. We featured Ghostrunner in a previous episode, so definitely check out the demo while you can.
Hot indie games week of May 4
Maid of Sker
Wales Interactive, the studio mostly known for its FMV games, is taking a bit of a detour away from interactive video with Maid of Sker.
Maid of Sker is a visually stunning, first-person survival horror game that takes you to a 1800s hotel with a particularly dark history. The game's story is inspired by a Welsh legend about a girl whose father locked her in a room to keep her away from her lover. She's said to have died of a broken heart.
In Maid of Sker, you're defenceless, so don't expect to be wielding any weapons. Instead, you'll be relying on positional audio to locate and avoid dangers. The game's AI will likewise be making using of the same 3D audio tech to surround you, which will no doubt make these encounters even more strained.
Writers and designers on Soma, and Battlefield 1 worked to craft Maid of Sker's macabre, British horror story. There are multiple endings, and your actions will decide the path each stay at the hotel takes. Wales Interactive even brought in singer Tia Kalmaru to record modern interpretations of a few famous Welsh hymns to really double down on the game's specific atmosphere.
Maid of Sker is coming to Steam, PS4 and Xbox One this June. The PS4 Pro and Xbox One X versions will be visually enhanced, and on PC you can play it at 4K and uncapped framerates. There's also a Switch version, due in October.
EvilvEvil
Toadman dropped the first gameplay trailer for EvilvEvil recently, its action-packed co-op shooter. EvilvEvil pits vampires against vampires, opening the door to a wealth of supernatural abilities, which will complement the shootouts. In the trailer, I spotted a ground pound, some leeching, and of course, draining the blood of your enemies.
Though it looks to be early days, the gameplay footage demoed a few snippets of the action. It reminds me a bit of the rarely remembered The Darkness games. I've always thought the powers you could play with in those games would work really well in a co-op scenario if fleshed out a bit.
EvilvEvil looks to be making an attempt, at least. It does not yet have a release date, but the trailer makes it sound like it'll start out small and grow with the help of community feedback. It's free-to-play, too, so definitely keep an eye on it.
Alaloth - Champions of the Four Kingdoms
The unassuming Alaloth is one of the most ambitious projects we've featured here. At first glance, Alaloth looks like a standard top-down action RPG where you delve into dungeons to fight monsters and men, but it is so much more than that.
Alaloth developers (with some help from Chris Avellone) crafted a universe of races, factions, alliances and prejudices. Each key player resides over an area in the game's big overworld, which you'll traverse, Mount and Blade-style, as you chart your own path.
Your choice of race will dictate the types of skills you have access to, and you'll also need to pick a class, which is going to have the bigger impact on how combat works. Combat is not a mere clone of Diablo, either. Alaloth's leans hard on the methodical, stamina-based side of things where every hit, spacing, timing and loadouts all matter.
With factions come faction reputation, which Alaloth lets you build up the more you do quests for each one. You can also take companions out on missions.
It's frankly fascinating that an indie team is even attempting a game at this scope. If that sounds up your alley, you can wishlist Alaloth on Steam today. The game launches later this year on PC and Xbox One.
Spaceteam VR
I like to imagine the developer of Spaceteam VR watched an in-character playthrough of Star Trek: Bridge Crew and thought it would be hilarious to create an irreverent analogue that trades Bridge Crew's stoicism for some chaos.
Spaceteam VR is what would happen if you asked everyday people to be in charge of manning a Federation ship. The setup is simple: different tasks on the ship require different stations, of which the game will assign you one. If the job can't be done on your end, you'll have to shout what needs doing to someone operating a different station. This runs the gamut from the silly - cleaning slime off your station or giving it a knock with a hammer - to the more technical ship operation, and even combat.
Spaceteam VR is the VR version of a game with the same name on mobile. Though the two do not share a developer (it has the original creator's blessing), they're both multiplayer games about shouting technical jargon at your friends and hoping they parse it quickly to get the job done.
Spaceteam VR launches May 21 for Steam VR an Oculus, including Oculus Quest. The game will also have a mobile client to allow those who don't own a VR headset to play with their friends in the same room. Check it out on Steam.
Games you can play this weekend
Kill it with Fire
I can't believe it took this long for someone to turn the saying "kill it with fire" into a game, but I am glad Casey Donnellan Games did. Kill it with Fire is very simple a game about hunting and squashing spiders.
Sometimes you do that with a pillow or a book. Other times, you throw a shuriken, fire a pistol or escalate things further by setting up explosives – and, of course, you can also use actual fire. As you may have already surmised, Kill it with Fire is more about the unnecessary collateral damage you can cause just by going after spiders in your house.
It's a very effective setup, and you can try the game out yourself with the free demo Kill it with Fire: Ignition, available now on Steam. Kill it with Fire release this summer on Steam.
Black Skylands
Black Skylands is a top-down shooter set in an open-world of flying cities. Your ship is where most of the action happens, and Black Skylands tries to emulate real-world water sailing in its airship mechanics. This basically means airships handle like boats.
Though you are free to use your ship's cannons, you can also dismount and attack your targets face-to-face like any solid top-down shooter. When you're not fighting, you'll be keeping busy with farming, cleaning and maintaining your home - the game's other major component.
But the hard work you put into your sanctuary won't stop it from getting set alight when your home is attacked. It's essentially a more violent Stardew Valley, where instead of just worrying about crops and seasons, you also chase after people with a shotgun.
The game's prologue, Black Skylands: Orgins, is free to download on Steam. The demo shows off the core flight mechanics, lets you meet the main characters, and of course, get you started on all of that farm work.