Madden retires from broadcasting, will not affect Madden NFL franchise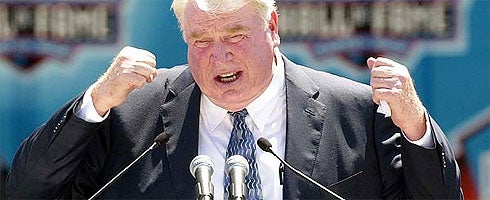 John Madden has announced his retirement from broadcasting televised NFL games, but his departure will not effect the Madden NFL game franchise.
His reasoning is that he is 73 and wants to spend more time with his family.
Fair enough.
While this is not exactly gaming news, Madden has been a staple figure in videogames for years.
EA Sports rep David Tinson told Gamasutra that due to a "long term contract with John Madden" the gaming franchise is safe.
Peter Moore also weighed in on the anouncement stating:
"We're excited to see [Madden's] legacy live on in the 21st year of Madden NFL football, and well beyond.
"It's been a privilege for EA Sports to have had the strong relationship we've had with John for more than two decades and one that will continue into the future."
Via GamePolitics, Gamasutra.