Luigi is coming to join the Lego Super Mario range soon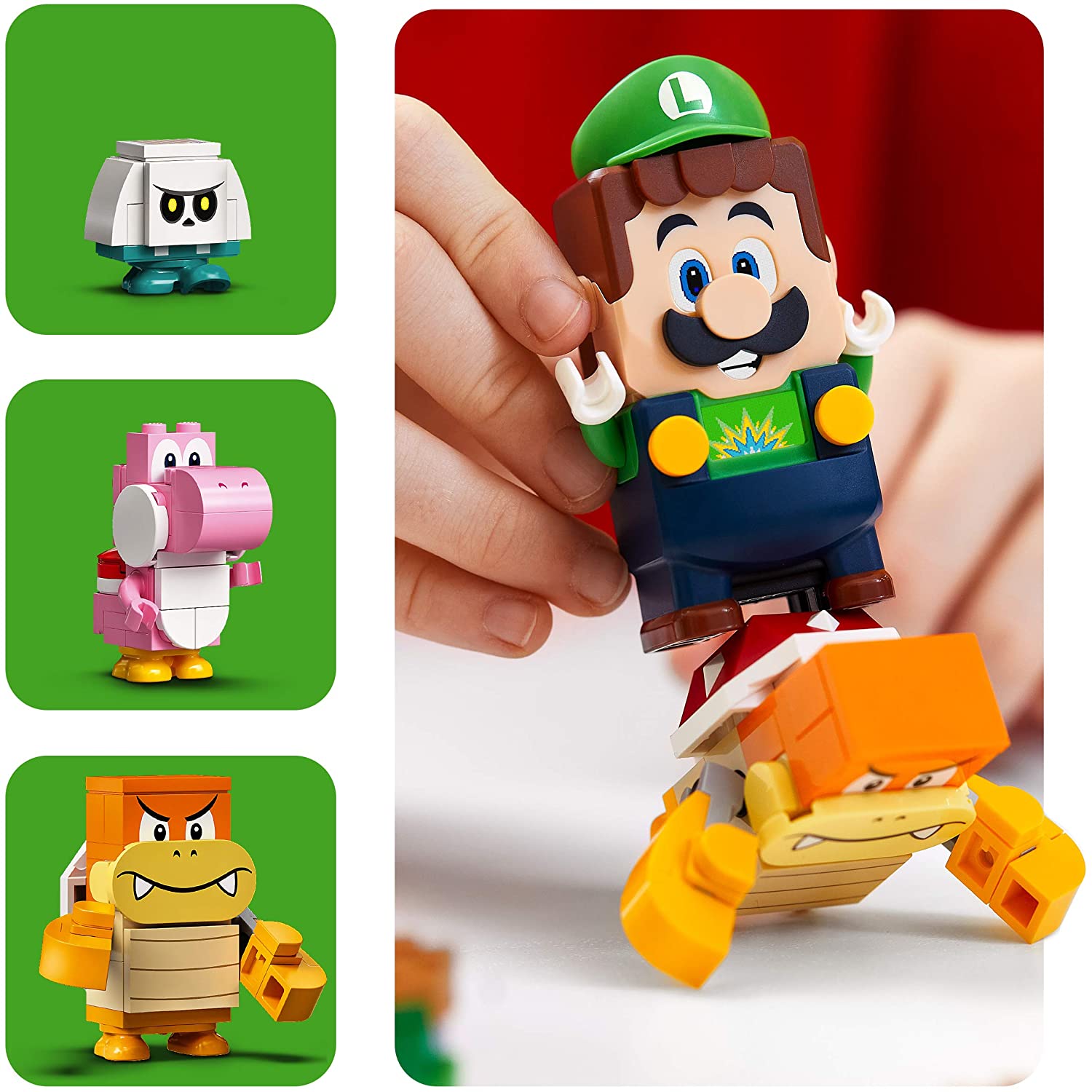 A week after Lego's electronic Super Mario set started calling out for perennial Player 2 icon Luigi, a leak has suggested the lankier plumber bro is getting the Lego treatment, too.
Following a firmware update last week, Lego Super Mario started calling out for Luigi when it was woken from a nap. Some thought this was a cute bit, whilst others suspected it was hinting at another Lego product in the immidiate future... and it appears they were right.
Over the weekend, a listing appeared on Amazon China for Lego set 71387, Adventures with Luigi – though it was promptly taken down. Take a look at some of the images at the base of the page.
As per BrickFanatics, the set includes Luigi himself, as well as a pink Yoshi, Bone Goomba and Boom Boom, and they'll all come as part of the 280-piece set. As with the Mario sets, Luigi will be a controller – and it's speculated by Lego enthusiasts that he'll introduce some sort of multiplayer conceit to the whole set-up, though exactly how remains a mystery.
You'll be able to make yourself a new Soda Jungle Biome with all your new pieces of Lego, as well as new obstacles – such as a rotating see-saw.
The Amazon China listing pegged the set at 420 Yuan, with a release date of July 9. That translates to roughly £45/$65, but at the time of writing, nothing about this Luigi set has been confirmed or denyed by Nintendo or Lego.
It seems to be pretty legitimate, though. After all, we already knew that new LEGO Super Mario sets and character packs were coming in 2021.
If Mario and Lugigi aren't your style, though, you can always check out the Sonic the Hedgehog LEGO set that was confirmed a couple of months back, or ogle over the Zelda and Metroid sets that have been propsed to the company, too.