Lucasfilm weighs in on Star Wars: Battlefront 2 loot box controversy
Lucasfilm has come out in support of EA's decision to temporarily remove microtransactions from Star Wars: Battlefront 2.
Over the weekend, information about what went on behind the scenes at EA before the publisher pulled the paid-for currency, Crystals, came to light.
As reported, Disney's chairman of consumer products and interactive media division, Jimmy Pitaro, made a call to EA CEO Andrew Wilson, expediting the removal of microtransactions at the behest of Disney's upper management.
The Washington Post corroborated the report with a statement provided to the paper by Lucasfilm. The statement supports EA's decision, but details on the call made to EA were not provided.
"Star Wars has always been about the fans — and whether it's 'Battlefront' or any other Star Wars experience, they come first," a Lucasfilm representative said.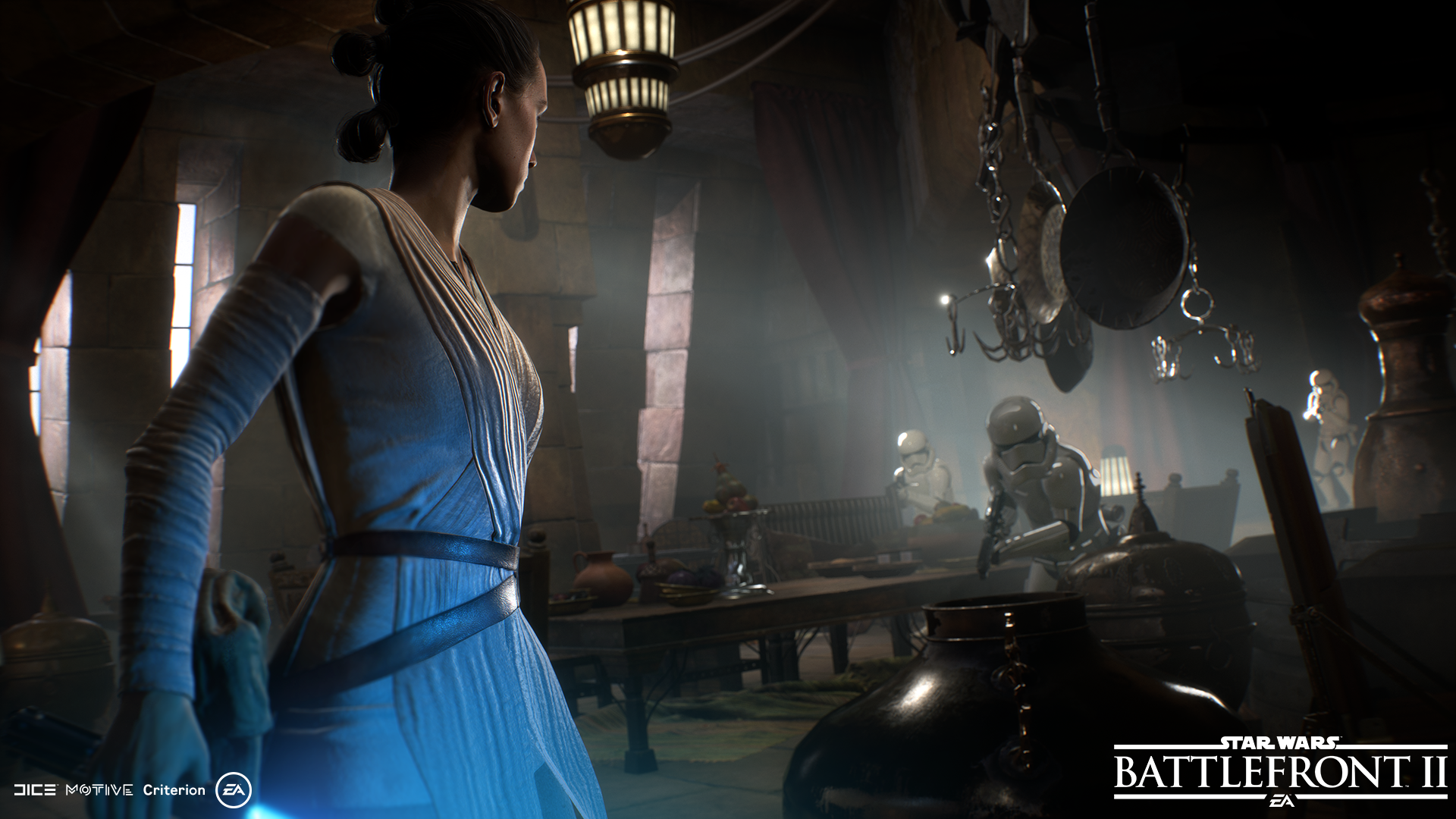 "That's why we support EA's decision to temporarily remove in-game payments to address fan concerns."
Crystals remain inaccessible in Star Wars: Battlefront 2 at the time of writing, with the in-game currency, credits, being the only means of buying Star Cards and loot crates. If you're looking to wrap your head around this, and the rest of Battlefront 2's convoluted progression systems, hit the link for more.