LucasArts feels digital distribution increases interest in retro games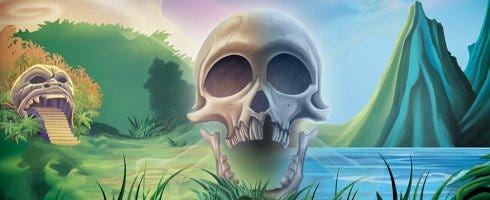 LucasArts says that thanks to digital distribution, retro games like Secret of Monkey Island: Special Edition are seeing an increase in interest from gamers.
The game's producer Craig Derrick, told D'Toid that the reason the title was redone was because fans requested it, making a new IP is "very difficult" and LucasArts wanted to make it.
"We're experiencing a remarkable increase in retro gaming and nostalgia thanks in part to the digital distribution of games on Xbox Live Arcade, PSN, Wiiware, Steam and iTunes, he said. "We're seeing that gamers are looking for new experiences, even if they're found in classic games.
"The age range of the average gamer has significantly broadened and people are open now more than ever to different types of game genres."
Game's expected to land on PC and Xbox Live July 7.
More through the link.
Thanks, GoNintendo.