Lord Saladin Destiny 2 figure flanked by his wolves is too cute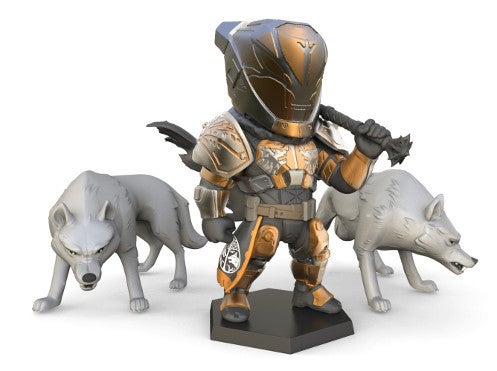 Lord Saladin Destiny 2 figure releases later this year.
The cinematic trailer for Destiny 2 dropped yesterday, along with details on the release date and the various editions that are available to pre-order.
The rumour about the adorable Cayde-6 figure being a GameStop pre-order bonus turned out to be true, but as you might expect, it's only available while supplies last.
But all is not lost if you're in the market for a cutesy Destiny figure, as both GameStop and EB Games will be selling a Lord Saladin figure, complete with wolf pack.
EB Games lists him as a Destiny 2 figure, while GameStop's description says he's from Destiny.
The figure is available to pre-order now, although the release dates on both sites differ, with EB listing it as August 31, and GameStop as September 30, so perhaps that's why he's slightly cheaper there.
Have you got your eye on either of these figures? Because those of us who aren't in North America are very jealous.