Looks like Final Fantasy 7 Remake will bring back Advent Children, Kingdom Hearts actor to voice Cloud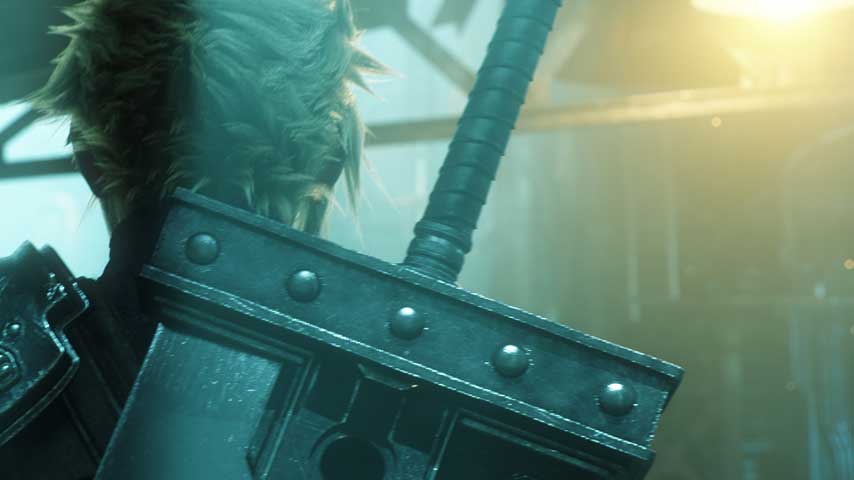 Final Fantasy 7 Remake won't look like the game you remember, but it will sound like some other things you experienced since then.
Hope you all have a great day. Flying to LA today for the @DaytimeEmmys this Sunday and a little voice over work 4 #cloud-strife much luv

— Steve Burton (@1SteveBurton) April 27, 2017
Final Fantasy 7 Remake is still under wraps but we've received a pretty big clue that protagonist Cloud Strife will be voiced by Steve Burton.
Burton voiced Cloud in in the movie Final Fantasy 7: Advent Children as well as multiple Kingdom Hearts games, as well as the Dissidia series, Final Fantasy 7: Crisis Core and other spin-off titles.
It's no surprise, then, to hear via the tweet above that he's headed back to the booth to voice Cloud again. Given the timing, it could be something for 2015 arcade fighter Dissidia Final Fantasy, which may be in line for a PS4 release, or more excitingly, for Final Fantasy 7 Remake.
We expect the first episode of Final Fantasy 7 Remake is a fair ways off yet, but this close to E3 2017 it's possible Burton may be recording for a new trailer to debut at the show. It could be a Dissidia trailer as well, but that's slightly less exciting so let's immediately discount the possibility and get our hopes right up.
In any case, even if it's for another project the fact that Burton's back to voice Cloud again in any capacity is a very good sign that he's still onboard the character and will lend his golden pipes to Final Fantasy 7 Remake. Nice.
We have very little information about Final Fantasy 7 Remake besides word that it will be expanded and broken up into multiple full game episodes weighty enough that we may see the full thing released over more than one console generation. It won't be a turn-based affair like a traditional JRPG, and the gameplay includes stealth, cover and grenades. As for timing, the most recent update, issued in January, is that it still has "a way to go"; in fact, Square Enix was still working on the opening scene.
So yeah: while we might see a new trailer in June, it doesn't seem super likely Final Fantasy 7 Remake will release this year. Still, we can dream.