London Games Festival dated for October 24 - 31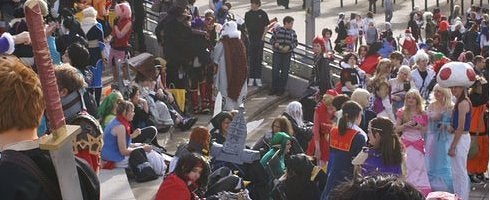 The fourth annual London Games Festival has been dated for October 24th, according to organizer ELSPA.
"The 2008 London Games Festival was a major success," stated director general Michael Rowlinson. "With the rise in popularity of videogames in the UK I'm sure this year's Festival will be a great draw and fun for everyone.
"The festival is already taking shape well. The Government, media and the public took great interest last year and we look forward to welcoming them all back."
Loads of panels are expected, along with GI.biz career fair.
Here's what we know so far:
London MCM Expo - October 24 and 25, Excel, East London
London Games Conference - October 27, Bafta, Central London
Golden Joysticks Awards - October 30
Eurogamer Expo, GamesIndustry.biz Career Fair - October 30 and 31, Old Billingsgate
More over on the official site.