Little Nightmares gets a bit bigger with $10 expansion pass, episodic alternate story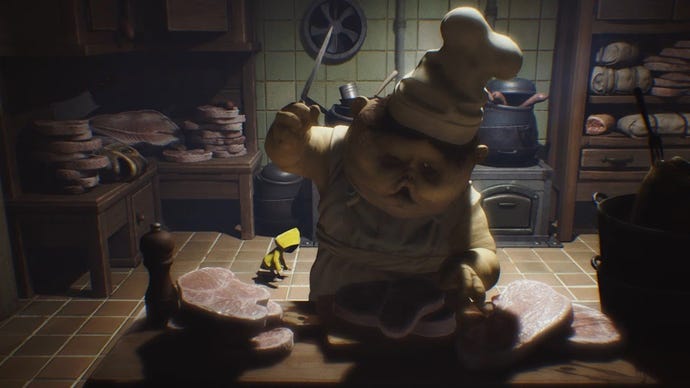 Little Nightmares has more stories to share.
Little Nightmares is getting DLC, apparently.
As detailed on the PlayStation Store, the $10 Little Nightmares expansion pass adds an episodic alternate story called Secrets of the Maw.
Secrets of the Maw tells the story of another character on the lam in the floating institution, with three new areas not seen in the original Little Nightmares campaign. Here's the description:
Unveil all the secrets of The Maw in a parallel escape story where you play as the Runaway Kid, another prisoner looking for a way out of this place of misfortune. On his journey, The Kid will explore The Depths, The Hideway and another hidden part of The Maw offering a different perspective on Six's adventures as well as new challenges to overcome. Get Little Nightmares Secrets of The Maw and enjoy these additional stories as they become available to download.
If you've played Little Nightmares you may be wondering if we've already met Runaway Kid during Six's adventure. Remember that bit early on, when Six gets hungry? In any case, this all sounds very much like the tease in the Little Nightmares accolades trailer. Steph was right on the money with her guess.
The Little Nightmares Steam page has been updated with a complete edition, which is an extra $10 on top of the $20 ticket price, so it looks like Secrets of the Maw will come to PC, as well. It's highly likely Xbox One will get a look in, too.
I enjoyed Little Nightmares but felt it didn't really maintain vision and momentum throughout, the way games like Limbo and Inside do. It's still pretty cool if you enjoy spooky puzzle platformers, though.