Lionhead: Fable III PC version not dead, details coming "when we're ready"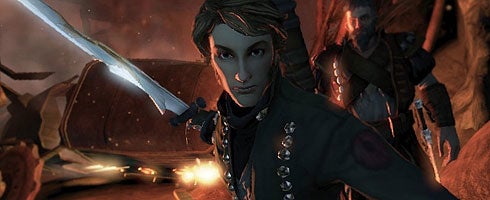 Release news "soon," huh, Lionhead?
It's been three months.
"Fable 3 PC Version is still in development here at Lionhead so PC GAMERS don't panic. We'll announce details when we're ready to do so," the developer tweeted, putting fears that the port had been canned to rest once and for all.
Unfortunately, this hardly seems like a light at the end of the tunnel. As for why Lionhead decided to about-face and stretch the definition of "soon" far beyond its breaking point, well, it looks like we have a mystery on our hands, gang.
Our guess? Old man Jenkins was in a fish monster costume the entire time. He wanted to frighten away tourists so the cursed mummy's fortune of gold and weapons grade plutonium would be his for the taking. Bam. Solved. If you need us, we'll be in the smoke-filled back of a van performing a series of wholesome, family friendly activities.