Lewie's Weekly Deals - The 15% off everything at Zavvi super-post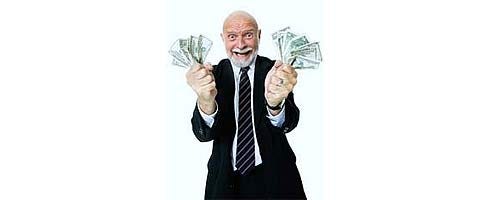 Gosh. There's lots on offer this week. Dozens of cheap games for you to consider, including heavily discounted pre-orders for some of the biggest games of 2011. As always, SavyGamer is your up-to-date source of videogame bargains.
This week's deals are after the break.
MicroBot, Xbox 360 - 400 MS Points
I was quite surprised to see this on half price promo already. It's sort of like what an indie game would look like if it were made by EA with an obviously bigger budget compared to similar games. It's a twin stick shooter, but instead of being in space, you're in a human body. It seems to have divided opinion, but I certainly enjoyed it enough to finish it, even persevering through some of the rubbish insta-death laser-filled latter levels. It's very pretty, and has a lovely upgrade system, so I say it's worth roughly £3.50 worth of anyone's virtual currency.
Earth Defence Force: Insect Armageddon, Xbox 360/PS3 – £24.99 delivered
EDF! EDF! EDF! That's the chant of the Earth Defence Force. This is the follow up to EDF 2017, and will probably be bloody brilliant. It's so far confirmed to have spiders, jetpacks, guns and aliens in it, and has got online co-op in addition to the offline co-op from the last game. Strap up and shoot those alien scum as if all life on earth depended on it.
Nintendo 3DS – £199.85 delivered
Just shy of two hundred quid seems to be the best price for 3DS right now. There's still two months for retailers to try to compete for your pre-orders, but right now shopto is the cheapest. If you're planning on getting a 3DS, you'll no doubt want to take a look at the software pre-orders coming up in the deal of the week.
Deal of the week
15% off practically everything at Zavvi
Follow the instructions here to get as many coupons for 15% off at Zavvi as you want. These coupons are only valid for items up to £100, and they expire at the end of March, but apart from that there's no other restrictions. Here's some examples of the mega-bargains you can get right now using these 15% off coupons:
PC
Xbox 360
PS3
PSP
DS
The coupons work on pre-orders too, making lots of future high profile PC releases all around the £20 mark, and almost all 3DS games just £25.37. With these pre-orders, you won't be charged until just before the game ships, so if you see a better price between now and release day, you can always cancel this one and order the cheaper price. Zavvi's prices are pretty good, but the store's track record for shipping times and customer services isn't fantastic. Here's the highlights of the cheap pre-orders that the 15% off coupons will get you:
PC
Xbox 360
PS3
DS
3DS
Also of note:
Remember to keep your eye on SavyGamer.co.uk for gaming discounts throughout the week, and you can hassle me on twitter if there's ever a specific game you're after for cheap.