Lewie's Weekly Deals: RDR, Mario Anniversary, ACII, loads more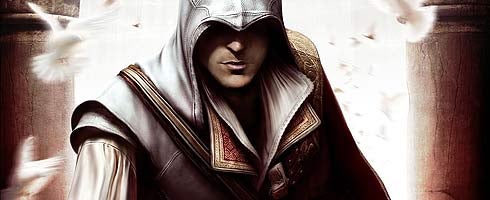 Big gaming news today: Some games are cheap. True story. Forget about that other game which just came out, and save money on some older games. Remember to regularly check SavyGamer.co.uk for all the gaming discount related news you could ever need.
Check after the break for this week's selection.
Red Dead Redemption, PS3/Xbox 360 - £19.99 delivered

It's taken a long time, but Rockstar's open world cowboy 'em up has finally dropped to £20. It's been at or near full price since launch, so if you've been waiting for a price drop, this is your best bet. I'm enjoying this more than I have enjoyed any of the Grand Theft Auto titles, although even the fastest horse in the game isn't fast enough for my liking, and the animal skinning is a little bit too squelchy for my nervous disposition. The rifles feel and sound lovely, and it has the best sunsets in any game I've played this year. Review round up here.
Super Mario All-Stars: 25th Anniversary Edition, Wii - £15.24 delivered (using a coupon from here)
No doubt this is at the top of lots of people's Christmas lists. It's a collection of all the Mario Games from the the NES, Super Mario Bros. 1, 2, 3 and The Lost Levels. If I was going to nit pick (which I am), I'd probably moan that Mario hasn't been in the family for 25 years in the UK, but a more pressing complaint would be that despite all the bonus stuff, this collection is missing Super Mario World. Later releases of All Stars that were bundled with the SNES towards the end of its life included SMW, and I bet some people would expect this version to as well. In fact, there's no reason that they couldn't fit Super Mario World, Super Mario World 2, Mario 64 and Super Mario Sun-a-shine all on one disc.
Singularity, Xbox 360 - £15.85 delivered
One day, computers and machines will inevitably overthrow humans, and we'll no longer be the dominant force on planet earth. Until that day, we can play videogames about shooting guys in the face, and doing clever tricks with a time glove. Singularity scratches that exact itch, so if you're in the mood for some probably quite gimmicky time manipulation mechanics and putting a reticule on the baddies and pressing a button to make them die, Singularity could be just what you're after. Metacritic page here.
Crackdown 2, Xbox 360 - £9.99 delivered
Reviews were a bit all over the place for this. It's an interesting take on how to sequelise a game; use the same location, although make it obvious that lots of stuff has happened since the first game. I liked Crackdown 2, although I really liked the first game. I'd say the sequel is a lot more repetitive, but the combat (particularly the hand-to-hand fisticuffs) feels better, and it has competitive multiplayer and four-player co-op. If you just want more of the same, then this is more of the same. With a few things different.
Deal of the week
Assassin's Creed II, Xbox 360 - £7.48 delivered
This is ex-rental, but the last game I got from these guys was in pristine condition. Did Ubisoft address people's complaints with the first one? Well, sort of. There is definitely much more variety in the second than the first, but I still couldn't help feel that most of the game was an extended tutorial. It tells you what to do most of the time, and is never seriously challenging. The newly-introduced platforming puzzle sections are a nice idea, but when a cut-scene before each one has the camera panning to show you the exact path you need to take, the challenge is seriously undermined. It's a bloody good-looking game though, and there are lots of pretty cities for you to climb around in. At this price, I'd say give it a go, whether or not you liked the first. Metacritic page here.
Also of note:
Pikmin 2 [New Play Control], Wii – £9 delivered
3D Dot Game Heroes, PS3 - £14.79 delivered (ex rental)
Metro 2033, Xbox 360 - £9.99 delivered (ex rental)
Remember to keep your eye on SavyGamer.co.uk for gaming discounts throughout the week, and you can hassle me on twitter if there's ever a specific game you're after for cheap.