LEGO Super Mario in the works for four years, company wants to do more Nintendo IP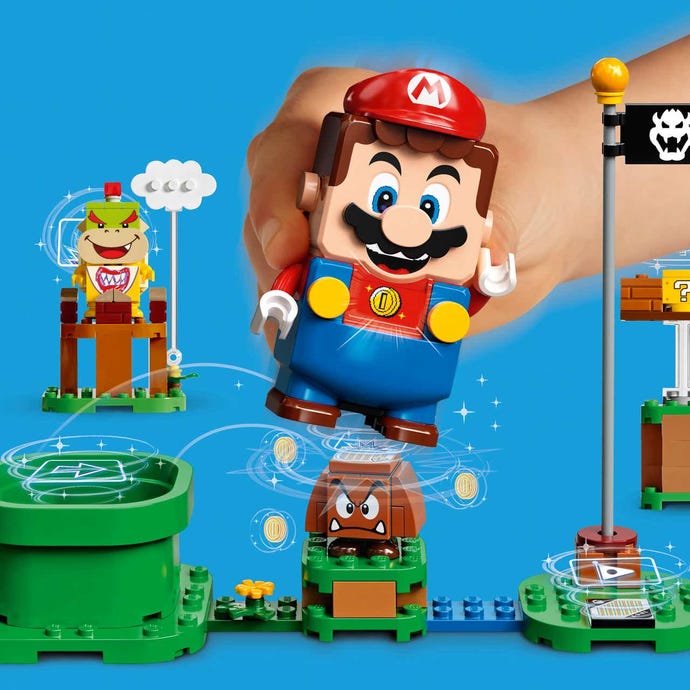 A LEGO Super Mario set was revealed earlier this week, and we could see more Nintendo properties developed in the future.
Speaking with The Brothers Brick, digital design lead Jonathan Bennink said the current LEGO Super Mario set has been in development for four years, but talks started a year prior to development.
While Bennink was unable to go into specifics, he did state the company didn't work with Nintendo for four years just to "release one wave of products," (thanks, Nintendo Everything).
"We hope to have a long and fruitful relationship with Nintendo and their IPs, and we are really looking forward to working with them on a longer-term," he said. "They have a lot of very exciting IPs that we might do or might not do."
This also includes the possibility of other Mario levels for the upcoming LEGO Super Mario line, but again, Bennink was unable to comment on the future.
"The [reveal] video shows a selection of the sets in our product plan that we will bring out in the near future, like Bowser, Jr., the rotating platform, and the start and finishing area. I can't say anything beyond that at this time."
As you probably noticed when it was announced, this isn't a traditional set, but a new interactive product line where Mario collects coins in real-life game levels created with LEGO bricks.
A release date for LEGO Super Mario has not been provided, but you can expect the set to drop sometime this year.