The League of Legends season 12 pre-season starts today
With a range of drastic new changes to drakes, items, and champions, now's a great time to experience League at its wildest.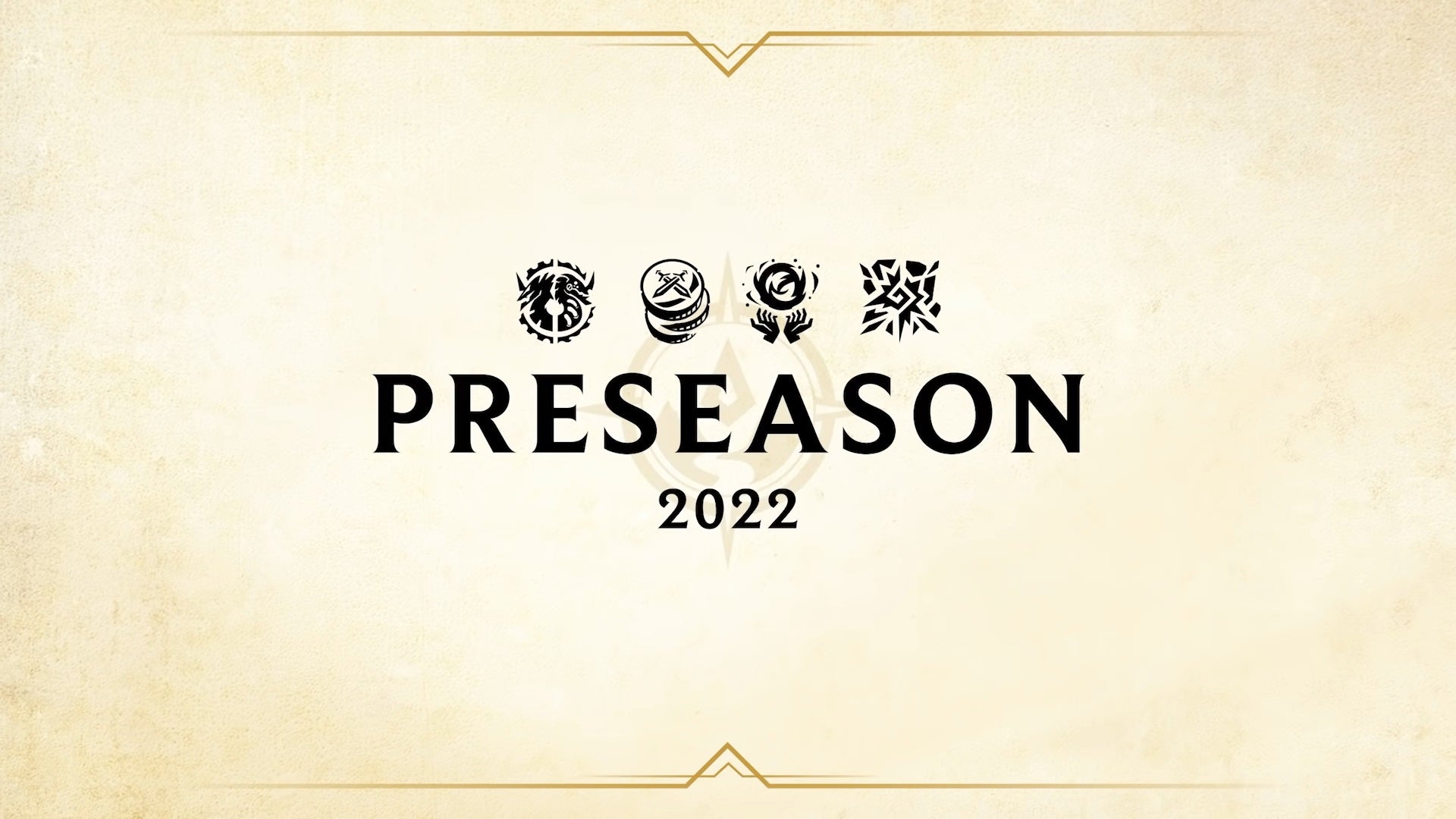 Attention League of Legends players, it's that time yet again. The season 12 pre-season patch launches today, and with it comes an avalanche of new changes, major adjustments, and constant tweaking while we build up to the start of the season proper.
Anyone who's played in pre-season before will know this is a hectic period. Riot Games has historically used this period as an opportunity to push out all of its new features into the game, taking note of the chaos caused and balancing in response as the pre-season progresses.
This year, we're getting some fairly significant changes to the game. The most obvious of which are the two new drakes that are being added to the pre-existing pool of four. These new additions - the Hextech and Chemtech drake - are bringing with them their own new map changes and unique boons that teams can acquire by taking them down.
When the terrain is altered by the Chemtech drake, huge gas clouds emerge in the jungle. This provides camouflage to any champions that enter, making it significantly harder to gain vision in those parts of the map and opening up the possibility of surprise teamfights.
On the other hand, the Hextech drake adds portals to the jungle, allowing players who click on them to travel vast distances across summoners rift in an instant. This'll make roaming laners and jungle ganks a far greater threat, so be sure to place your wards accordingly.
It's not just the drakes that are getting some major changes. The season 12 pre-patch is adding objective bounties to the game. It works similar to the champion bounty system that's already present in the game. If a team is a behind, destroying a marked objective like a turret or drake will provide an additional gold bonus to the team, thus helping them catch up and win back the game.
In addition, we're seeing items get a lot of attention. New mythics like the Crown of the Shattered Queen and Evenshroud aim to provide a useful mythic option for certain champions that have felt as if they were missing a true keystone piece in their builds up until now.
Runes are also getting some love, as you'd expect. Lethal Tempo and Glacial Augment are being altered to be more useful, hopefully shifting their status away from weird alternative choices to powerful meta options.
Finally, the Rift Scuttler is losing a lot of its early game importance. As it stands, much of the early game is affected heavily by whether or not a jungler can kill these elusive river monsters, so this is being toned back somewhat. Now, they provide less gold, less XP, and are smaller as to indicate their lesser worth.
With that, we've wrapped up everything coming in the League of Legends season 12 pre-season. This update lands immediately after the conclusion of Riot Game's Arcane campaign, in which we saw Jinx come to Fortnite and a new agent joining the cast of Valorant among heaps of other new content.