LBP2 scans from Edge hit the net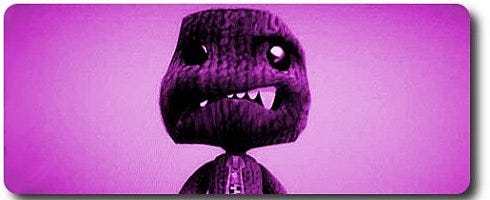 LittleBigPlanet 2 stuff just keeps pouring in, this time it's scans of the game from Edge. You can get them over on AGB. We won't post 'em here.
LBP2 was confirmed yesterday thanks to Game Informer showing what's included in its June issue, which was followed-up with a confirmation tweet from Media Molecule.
Some of us haven't even gotten ours in the mail yet, and probably won't until next week. Way to go subscription department. So much for ten-years of being a customer.
We're just giving 'em hell. Don't take us seriously.
The game is also in testing at the moment, thanks to folks participating in it getting their goings getting shot.
See for yourself here.
Hopefully MM will start chatting openly soon now that the Sackboy is out of the bag.