The Last of Us Part 2 has a dedicated dodge and prone button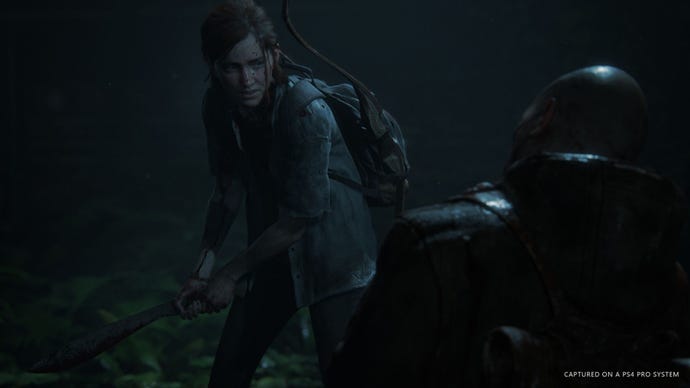 If you watched the recent trailer for The Last of Us Part II, you may have noticed Ellie was a little more agile than she was in the first game.
That's because Ellie has some new movement abilities you can take advantage of. The first of these is the ability to dodge incoming attacks with a timed button press.
"We have a button dedicated to dodge, which was shown off in the two-vs-one [in the trailer] - an attack comes in and she dodges into the car," lead game designer Richard Cambier told me during a recent Q&A. "It's a contextual dodge. Contextual melee stuff has always been a big feature in the first game, and now we've incorporated dodge to add a deeper challenge in the melee system."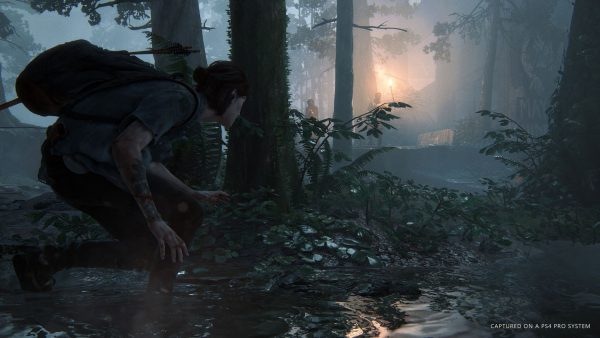 The combat in the first game really got across the impact of each hit, the desperation, and the violence of fighting to survive in this awful world, even if it was mostly a case of just tapping a single button. A dodge should add a bit more skill to close encounters, and perhaps a last chance to avoid a deadly Clicker bite. It even looks like you can avoid incoming arrows if you're dexterous enough.
On top of this, Ellie is also more stealthy now. It's still not apparent if she's learned to swim between the first game and this sequel, but she knows how to go prone now, so that's something. Well done, Ellie.
"It's a button. You can do it anywhere," Cambier explained. "There are hiding spaces throughout the level, if you look closely [at the trailer]. You can also see it's used to approach the group unseen through vegetation that helps hide the player - you can see that in the first [game], but going prone gives you even more protection."
Elsewhere, Naughty Dog filled us in on new technology that allows the AI to do surprising things.