Lara: Guardian of Light 360 co-op patch next week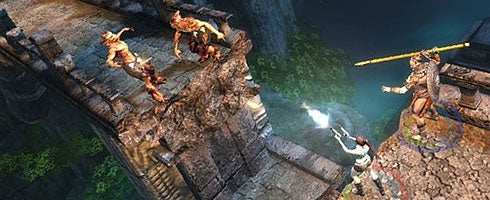 Crystal Dynamics just confirmed that the 360 version of Lara Croft and the Guardian of Light is about to get its co-op update.
Said this tweet:
Great news! LCGoL 360 online co-op coming 27 Oct. DLC pack 1 will be free to say thanks for your patience. PS3/PC coming later, stay tuned.
The game was originally intended to be patched in during September, but that, obviously, didn't happen.
Unlike previous games in the series, Guardian of Light doesn't carry the Tomb Raider brand and has a heavy emphasis on cooperative gameplay; despite this, only local co-op was available at launch in August.